Rio de Janeiro, the cradle of modern architecture in Brazil as new Guiding-Architects destination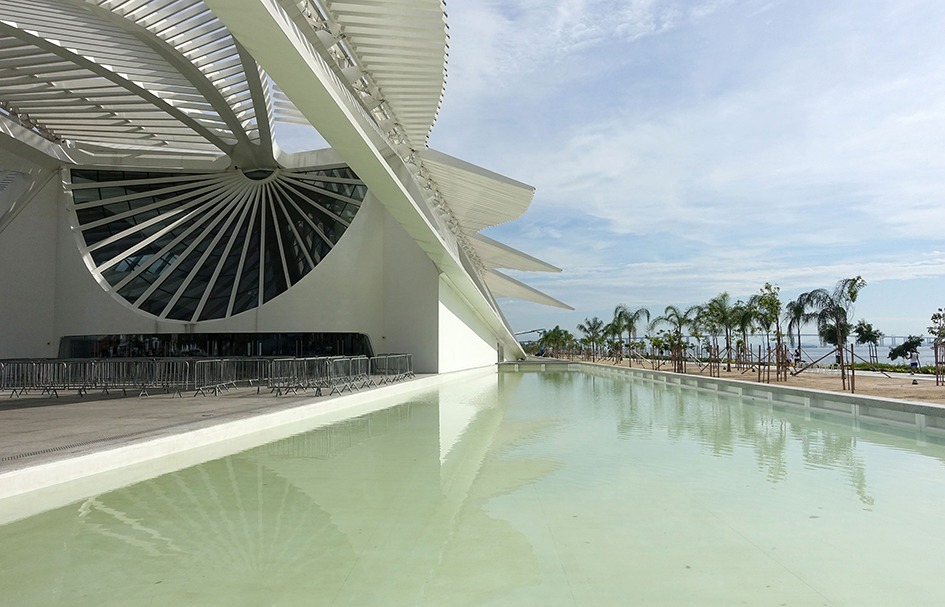 Rio de Janeiro attracts visitors from around the globe with its beaches, tropical climate and exceptional urban setting. In the 30s the glamorous Copacabana established itself as a symbol for stylish leisure and easy socializing.
The architecture and art scene were a focus for visitors too. Brazilian modernism, led by Oscar Niemeyer in the construction world, gained great recognition worldwide. Many of the modern buildings by Lucio Costa, Affonso Reidy and the Roberto brothers are architectural icons, well worth a visit even today.
The latest architectural highlights were created in sight of the Soccer World Cup in 2014 and the Olympic Games in 2016. The Museum of Tomorrow by Santiago Calatrava (image above) and the Art Museum of Rio de Janeiro (MAR) by Bernardes Jacobsen Architects are part of an urban development plan to convert the former industrial port area into a new center of living, working and culture.
As part of the plan, excavations have been conducted in this area. They are now open to the public as historical sites and tell the history of the port during the colonial period.
Other urban areas that have changed dramatically are the favelas. Built by the marginalized population as unlawful settlements, they were ignored by the governments and authorities for many years.
However, since the last decade, they have gradually been officially connected to the city's electricity and water supply. Many favelas have also been "pacified", that is, equipped with police stations whose task is to enforce state law. Pacified favelas gain security and stability, making them attractive to newcomers and turning them into centers for vivid urban cultural life.
Rio de Janeiro became an official member of Guiding Architects in March this year. Rio offers numerous architectural monuments and a complex urban history you can discover in our five Ready-to-Book Tours in Rio, and tours in combination with other Brazilian cities. Visit and explore with us the undisputed most beautiful city in the world!
Text and photos by Barbara Iseli | GA Rio de Janeiro

For more information please visit our Destination RIO DE JANEIRO.