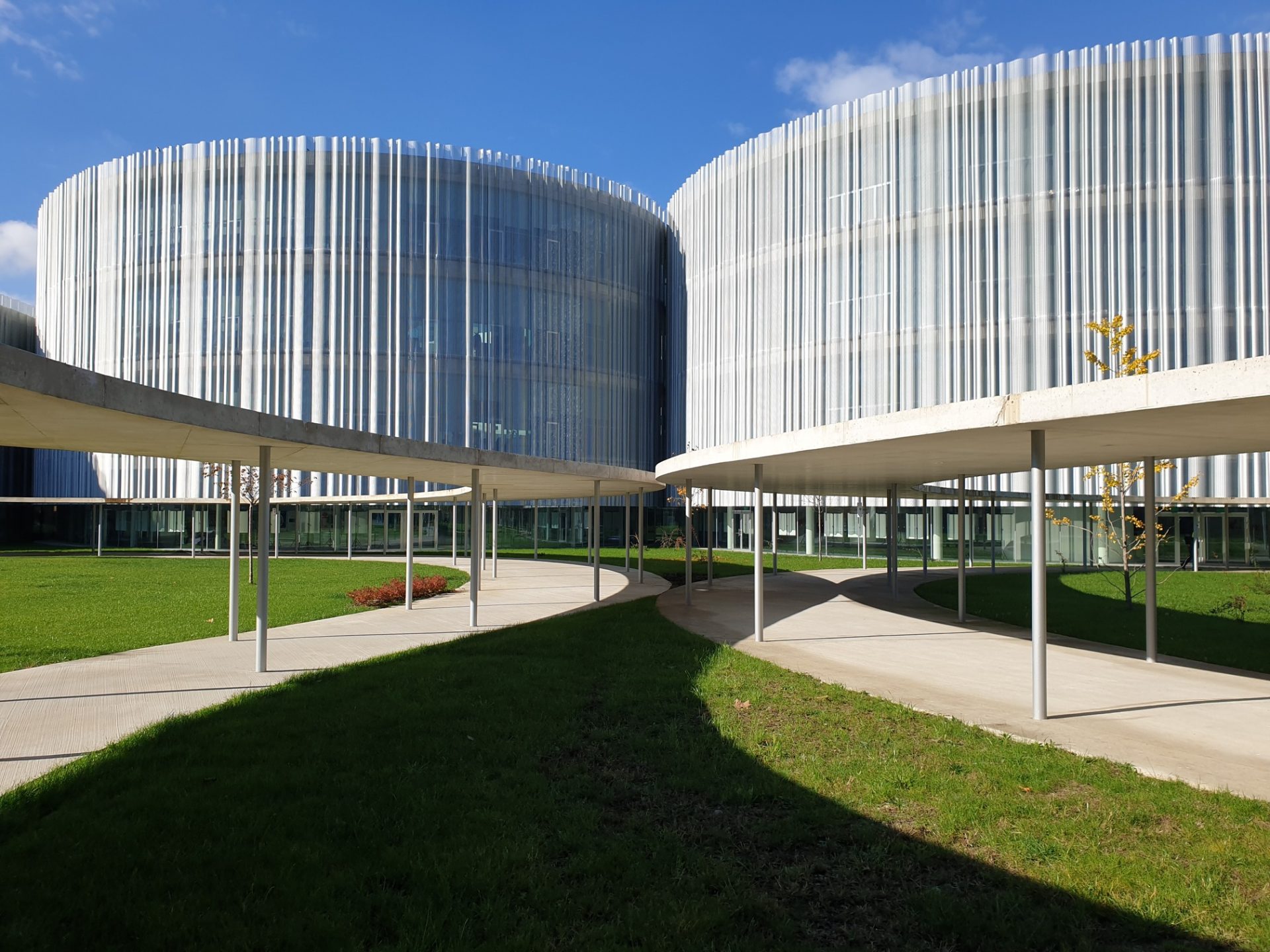 Located in the central area of Milan, just two kilometres south of Piazza Duomo, the new project designed by Kazuyo Sejima and Ryue Nishizawa of the Japanese studio Sanaa completes the Bocconi campus, in a part of the city undergoing great transformation.
The new Campus involves a lot of almost 35,000 square meters in the area of the former Centrale del Latte and is part of a larger urban area subject to regeneration, with the works on the nearby Porta Romana railway yard, which will host the future Olympic Village in 2026, the presence of the Prada Foundation and the new Symbiosis business district.
The Bocconi campus over the Years
The new campus completes a part of the city entirely dedicated to the Bocconi University facilities, implanting itself between the building designed in 1937 by Pagano, on via Sarfatti, and the busy viale Toscana. The entire Campus of the Bocconi University is made up of several buildings built in almost a century of history, starting precisely from the historical building of Pagano, up to the project by Ignazio Gardella and the expansion in 2010 by Grafton Architects. The result is a stratification of modern and contemporary architecture that has redesigned a piece of the city.
An experimental project in forms and materials
The project for the new Campus is the result of a design competition, won in 2012 by Sejima and Nishizawa. The solution proposed by the Japanese couple fits in an innovative way in the repetition of Milanese blocks, and contrasts with the previous extension by Grafton Architects. Sanaa creates a series of ephemeral bodies, transparent and suspended from the ground, looking for relationships with the nearby Ravizza Park. The campus houses the new SDA School of Management, a restaurant, cafeteria and two conference rooms, a student residence with 300 beds and a sports centre with two swimming pools, fitness area, basketball and volleyball courts and indoor running track. All these new buildings are included in a large green area of 17,000 square meters which represents the unifying element of the new intervention.
Sanaa used transparent facades with curved lines that create continuity between internal and external spaces. A perforated sheet metal cladding characterizes the buildings, and it allows a better supply of natural light, helps to shield the sun, to disperse the heat, and allows the bodies to vibrate in the light.
Text by: Massimo Tiano, GA Milano