Plateforme 10: the new Art District in Lausanne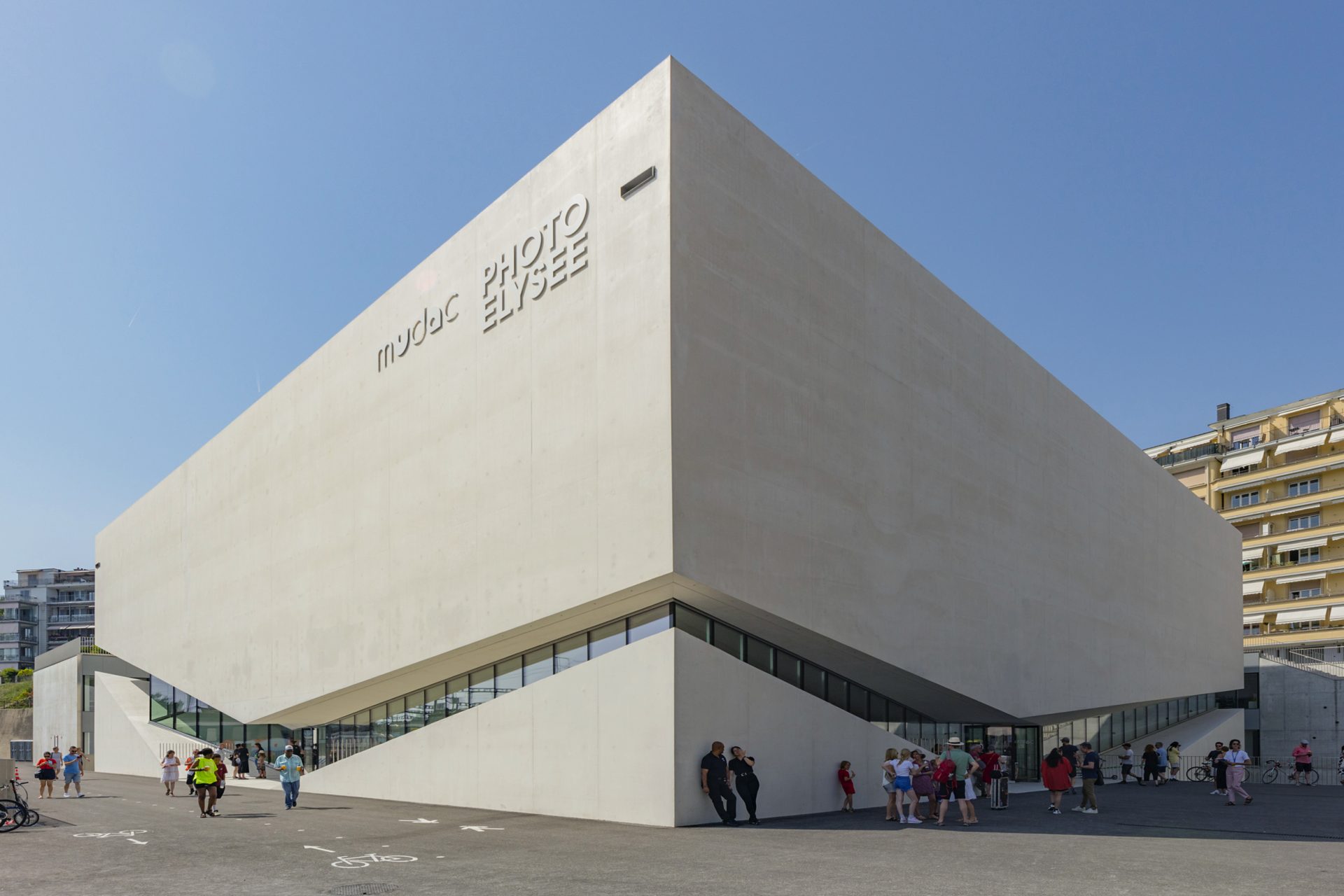 The new elegant building, designed by Aires Mateus and opened in June 2022, constitutes a feat of engineering. The large upper volume weighing 1000 tonnes rests in only three support points, making the Mudac (at the top) seem to float above the Photo Elysée museum (located on the plinth).
Both museums are separated by a wide gap (where the reception and meeting space are placed), a bright opening conceived as an extension of the public esplanade. This new architectural work undoubtedly makes Plateforme 10 a new destination for our architectural tours in Lausanne.
An industrial past
Located as an extension of Lausanne train station, the Plateforme 10 plot sits on the former Platform 10, from which it takes its name.
In 2011, Barcelona architects Barozzi Veiga won the international competition for the definition of a masterplan for this new Art District in Lausanne and designed the fine arts museum or MCBA, that opened in October 2019.
The architects chose to preserve some symbolic elements of the existing 1911 locomotive hall as the front of the central nave, characterized by its vaulted ceiling and its large arched glass roof, as well as the turntable used to turn the locomotives.
A new public square – New art district Lausanne
The imposing grey brick monolith of the MCBA, with its long and slender form allows the creation of a public square, that links two previously separated parts of the city. In front of the MCBA, 14 arcades host cultural, creative and educational activities, as well as some shops and two restaurants.
In order to bring more vegetation to the site, the Cantonal Botanical Gardens and Museum, in partnership with the City of Lausanne, have created an educational trail along the soft mobility path to the west, showcasing the biodiversity of urban vegetation.
More than 25,000 m2 of land are dedicated exclusively to culture, forming a museum hub on a scale that is unique in Switzerland, making Lausanne one of the world's major cultural centers.
Fine arts, design and photography form an ideal family, which makes Plateforme 10 one of the most requested areas for our architectural tours in Lausanne.
Text by: Berta Urgel, atours_lakegeneva – Guided Architectural Tours in Western Switzerland