Architecture in times of crisis: sustainable construction strategies in Barcelona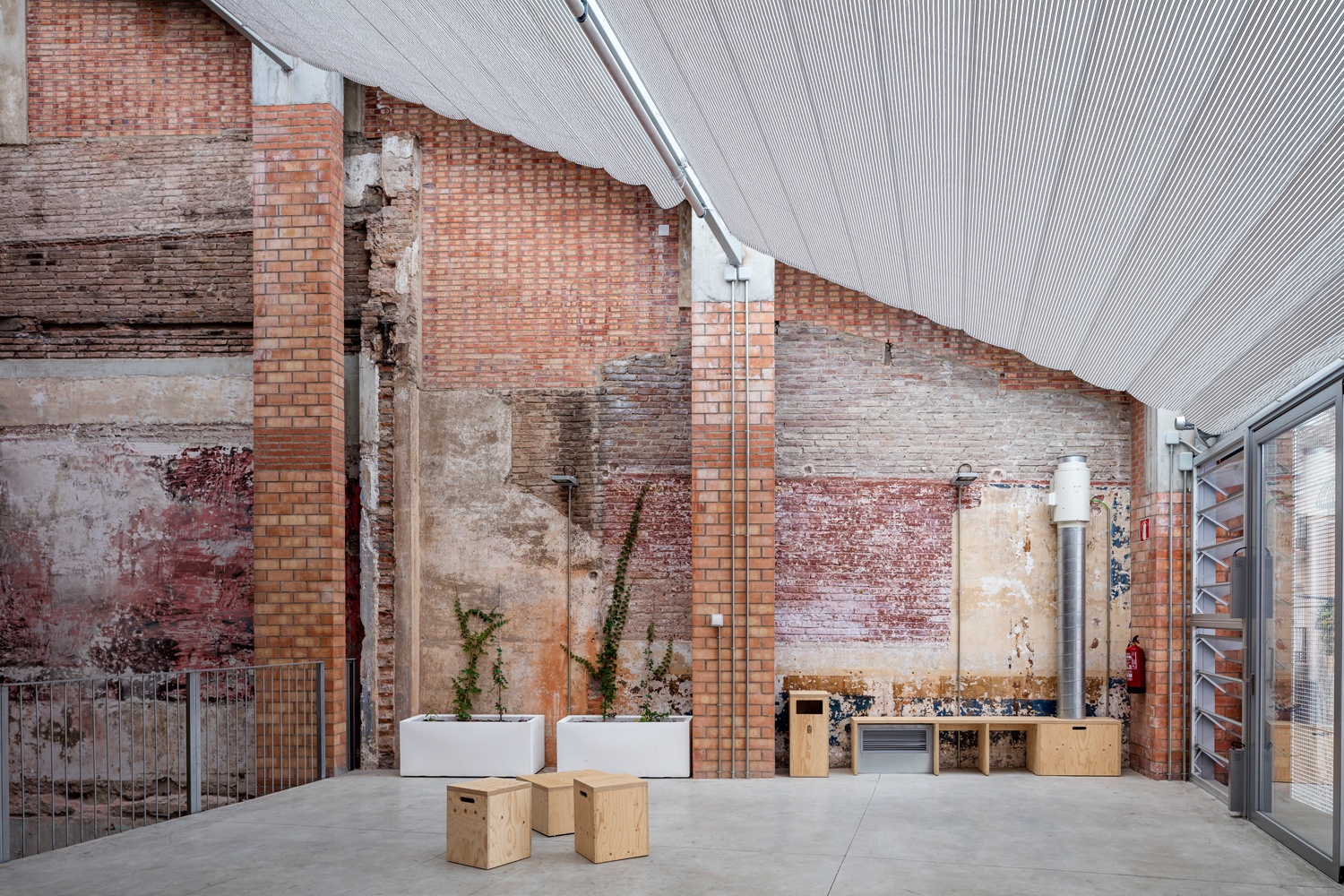 Spain is one of the countries where the impact of the economic crisis has been particularly severe for the architecture sector. The financial downturn is accompanied by the current social and environmental crisis. In this context of uncertainty, a young generation of Spanish architects explores alternative ways of thinking and undertaking architecture, approached from the perspective of sustainability, understood in its environmental, economic and social dimensions.
We present two examples of sustainable construction, which, using different strategies, champion an architecture in service of society and the environment.
Vil-la Urània – Urban green spaces as source of livelihood
This new complex of public facilities was erected in a late 19th century residence in the Sarrià-Sant Gervasi district of Barcelona. Designed by SUMO Arquitectes + Yolanda Olmo as a nearly zero-energy building (nZEB) and completed in 2017, the project also comprised the refurbishment of the existing small mansion Vil-la Urània and the restoration of the surrounding garden as a public space.
The project expands the garden area vertically by providing the new building with a green façade consisting of adjustable glass louvres, which not only acts as a thermal buffer, but also creates an intermediate space for circulation, leisure and communication.
Lleialtat Santsenca – Towards an architecture of imperfection
The refurbishment of a building formerly owned by the worker cooperative Lleialtat Santsenca and erected in 1927 in the Sants district of Barcelona, for reuse as a neighborhood center, is the most recent work – also completed in 2017 – by HARQUITECTES. This studio, which has turned bareness and material austerity into its very own aesthetics and hallmark, addresses sustainability by building only what is necessary, with maximum respect for the pre-existing.
As in the case of Vil-la Urània, the project is organized around an interior street that gives continuity to the urban space and ensures the entry of light, as well as ventilation and circulation in the building.
From now on, Vil-la Urània and Lleialtat Santsenca can be visited as part of our guided architectural tours in Barcelona. Both projects share the idea of an architecture that functions as a living organism, with the ability to respond to changes – both in outdoor weather conditions and in uses. They are buildings that appeal to the senses, capable of generating intimate spaces and atmospheres. The very opposite of speculative development, they provide inspiring visions of sustainable construction tailored to human needs.
•
Text by: Stefanie Herr, from GA Barcelona.
First image: Lleialtat Santsenca by HARQUITECTES – The preservation and unvarnished exposure of preexisting materials, colors and surface textures blends with the use of contemporary technology. Copyright: Adrià Goula.
http://www.sumo-arquitectes.com/catv3/projectes/complex-equipaments-urania/
https://www.construction21.org/case-studies/es/vil-la-urania-complex-of-public-facilities.html
http://www.harquitectes.com/projectes/centre-civic-lleialtat-santsenca-harquitectes/