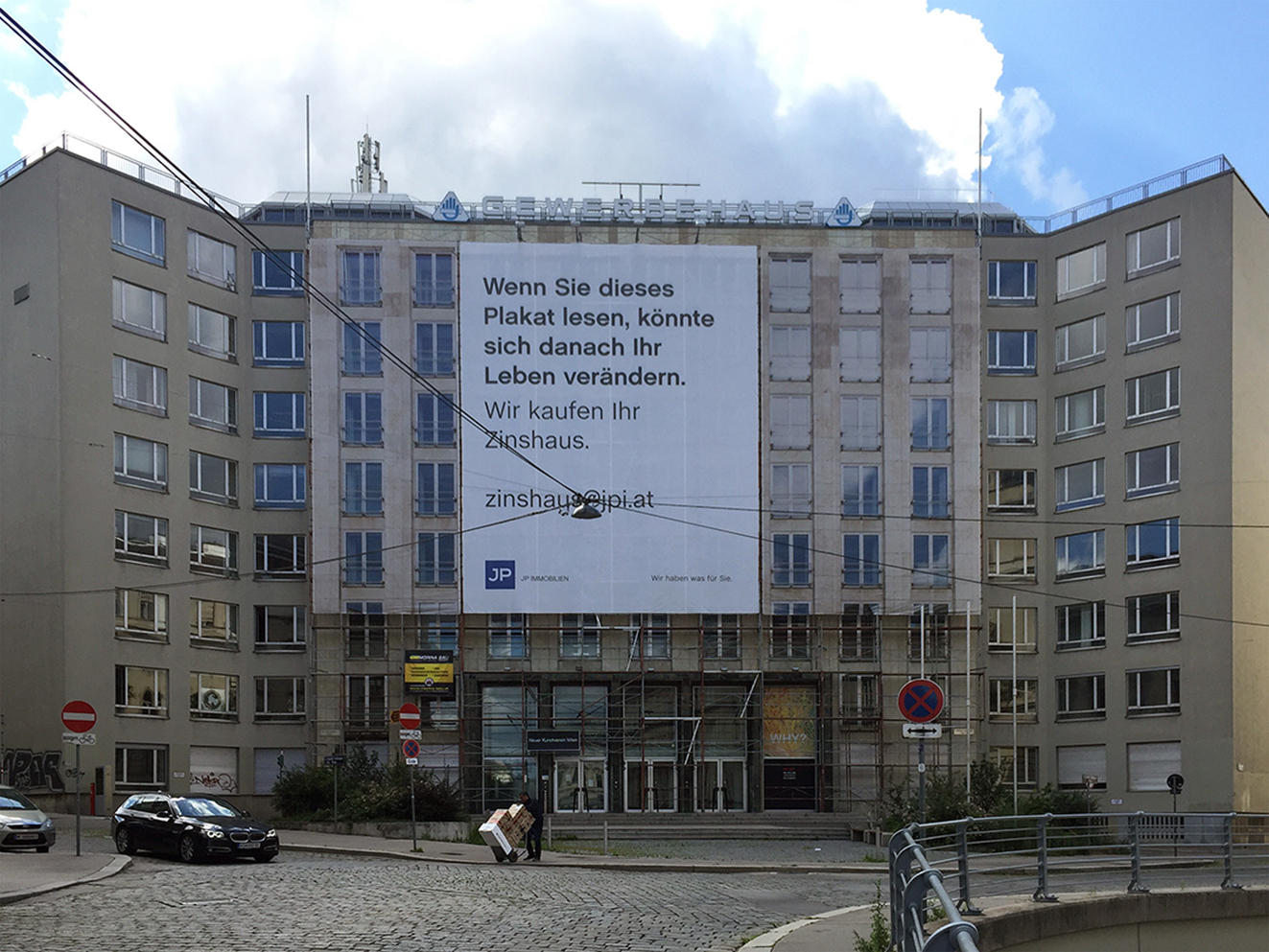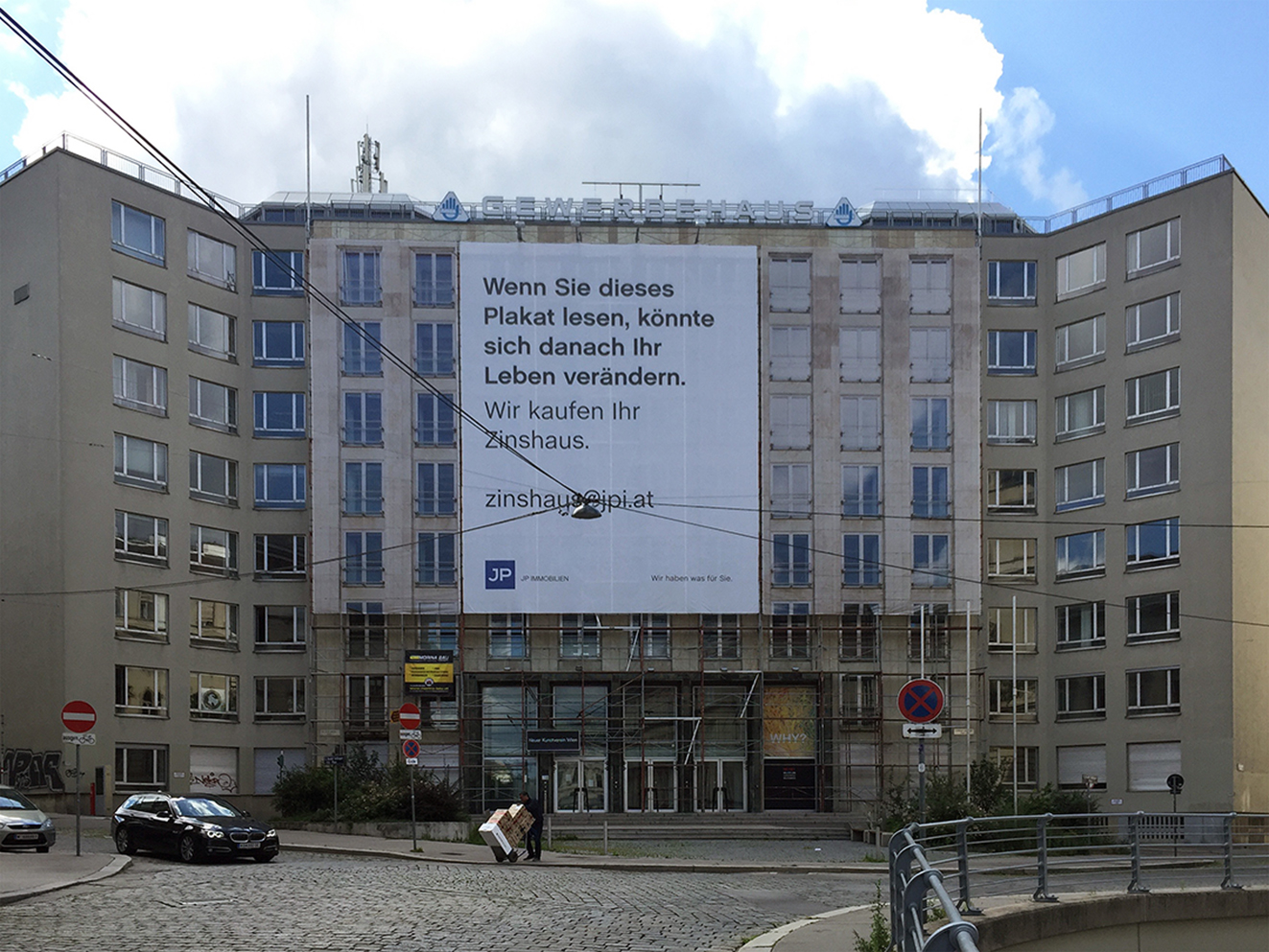 In Vienna, vacant spaces are increasingly put to a temporary use in order to create room for creativity or try out something new. The revival of properties by means of short-time rental, the increase of awareness about the places, and the opportunity for creatively working people to unfold their potential are positive effects that are more and more recognized and appreciated by property owners.
This September, the Viennese Format "Parallel Vienna – Art Fair" plans to perform in the former commercial building of the Vienna Chamber of Commerce, erected in 1954 by architect Carl Appel. Due to the Chamber's move to a new premises, the building has been abandoned for more than a year. The beautifully designed entrance with its generous staircase and the large lecture hall are architectural highlights. On the upper floors, that are partly used by the "Neuer Wiener Kunstverein" for a gallery, the distinctive, slightly elevated position ensures a splendid and unique view towards the first district. A property developer is planning a refurbishment and an adaptation of the former office spaces for a hotel.
Formerly used as a geriatric hospital, the Sophienspital in close proximity to Westbahnhof has recently seen a revival after three years of vacancy. Erected only in 1999, the elongated transverse structure by architect Martin Kohlbauer has been used for about a year as workshops and co-working spaces; in 2021, it will be demolished and replaced by a residential building. On the roof terrace of roughly 400m2, ambitious groups of gardeners are busy with testing which useful and ornamental plants thrive best in this exposed and demanding position.
Each project a unique item
A recently started temporary use of an abandoned parking level in Vienna's 16th district, called "Garage Grande", gives rise to exciting expectations. New solutions will be tested, with creative ideas in regards to topics such as urban climate and vegetation, and rounded off with art and cultural events.
Every single building and every single setting are unique, but temporary use is always an overly complex task and we can learn from the experiences made by others. Architectural Tours Vienna knows the local players and can organize an exchange of experiences.
Thanks to a temporary use, vacant spaces can be made accessible to the public and enable people to experience building culture. The fast pace and the transitory character of these projects make the insight and experience a very special thing.
Text: Lia Röck, Dipl.-Ing. MSc