The new 25hours Hotel -The Circle has opened in Cologne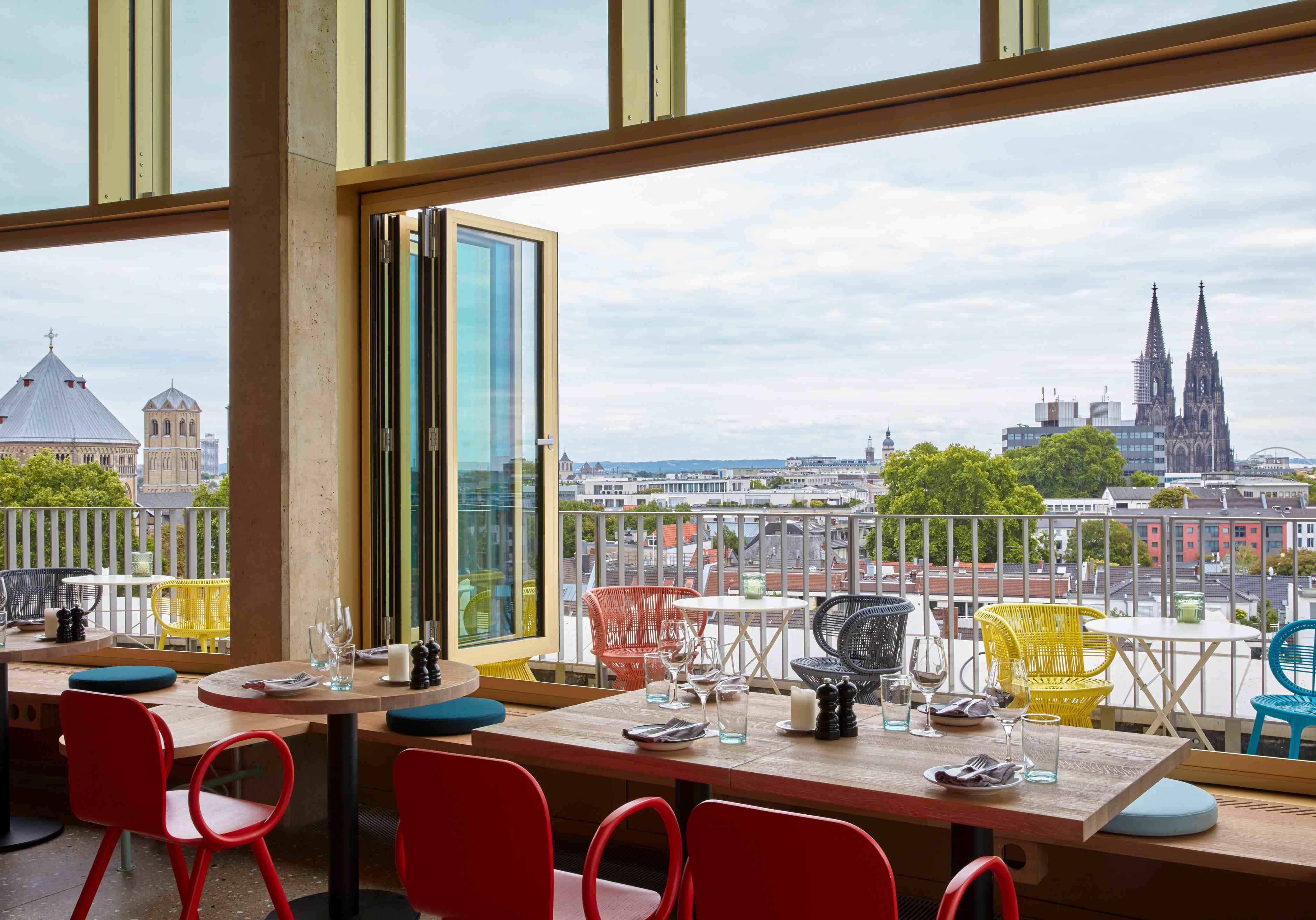 O & O Baukunst and Studio Aisslinger have converted the spectacular rotunda of the Gerling insurance company from the 1960s into a hotel that renounces the "richness" factor which is typical for the hotel industry, and prefers to tell a story.
Of course, not literally the history of the place, because the sale of insurance policies is not exactly the stuff that holds tension. But the visionary, downright utopian client's thinking, the big ego behind the risk of creating a world of its own in the middle of Cologne's city center – that's a lot to tell.
A building where they insured the world
Especially in the 50s and 60s Hans Gerling built his company empire, solid, classical, representative. At the height of his success, he commissioned Franz Heinrich Sobotka with a spectacular rotunda. Strange coincidence, Sobotka came from Vienna. Immofinanz also has its roots there, the investor who, after the sale of the Gerling company in 2006, invested 470 million euros in the renovation of the listed monuments.
Immofinanz awarded the contract for the conversion of the rotunda to an office – from Vienna, exactly. "We never talked about finance. This may be typical Viennese: it was completely clear, what has to be done has to be done," says Project Manager Christian Heuchel of O & O Baukunst, responsible for the conversion of the building.
Space Age – in the 60s and today
Such a healthy Viennese arrogance now collided fruitfully with the makers of the 25hours hotel chain. "If you know one thing, you know none", is their motto: Each house is individually tailored to its location. The cooperation with the studio aisslinger has long been established, and thus an exciting mélange was created along the motto of "retro-futurism".
It was inspired by the spirit of optimism and the belief in progress of the economic miracle, when the first humans entered the moon and Haus Rucker Co – the forerunner of O & O Baukunst – experimented with space invaders and a mind expander. The 60s style of interior design has been further developed by the designers into the present and supplemented with anecdotal details: Ufos in the pond and astronauts as cuddle cushions.
With Archipedes you can hear the whole story on an expert tour through the district, and you will find out: In Cologne, the day has now 25 hours!
Text by Archipedes