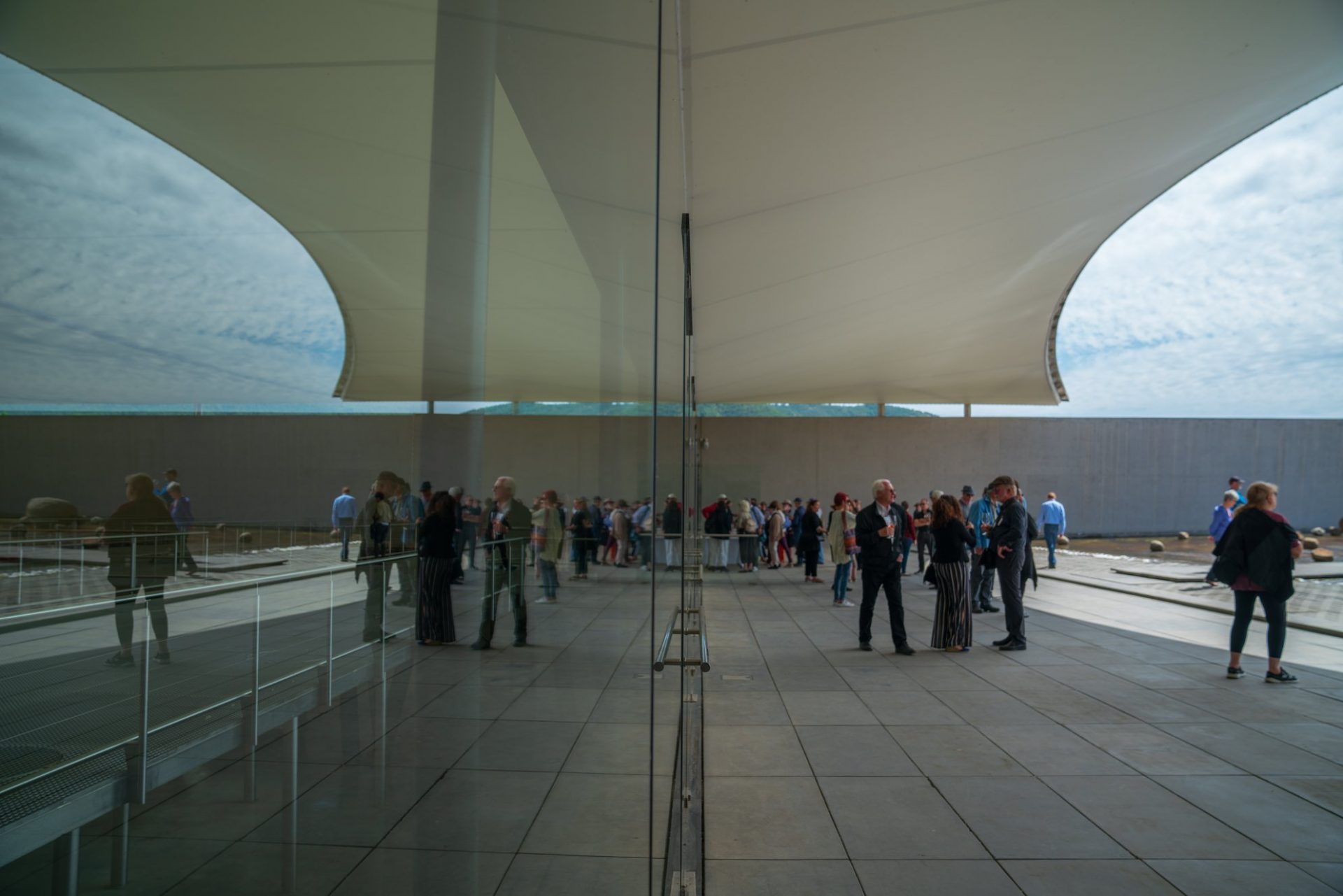 In 2018, Massantiago was invited by the Copperbridge Foundation to co-organize the AIA COD Congress in Chile. For 8 days, a group of 130 architects, members of the American Institute of Architects, made a tour of the city of Santiago, Valparaiso and surroundings, with the aim of discovering the Chilean culture through architecture.
During this journey, a series of meetings were held with institutions and outstanding local professionals, with whom we visited projects, gave lectures and held many events that generated an important professional exchange between Chilean and American architects.
Besides co-organizing all the routes, contents and logistics of the trip, Massantiago was the link with Chilean architects and organizations. Another important member of the planning of this trip was Constructo, a local office that took part in the curatorial discussion and later produced a book that summarizes all the works visited, as well as presenting an introduction to Chilean architecture. In addition, during the 8 days of the congress, we were accompanied by the Archdaily team, who were the media sponsor of the congress.
This whole trip was portrayed by a detailed documentary record, produced by Copperbridge Foundation and directed by Dynamic Art.
Almost 2 years later, in September 2020, the official launch of the video-documentary, called "Travel into Chile", took place. For this launch, Massantiago was again invited by Copperbridge to be part of their organization and presentation through a webinar.
After showing the documentary, a conversation was held with an outstanding panel composed of Chilean architects Alex Brahm, Mauricio Léniz and Mirene Elton, who spoke with George Miller, former president of the AIA and partner at Pei Cobb Freed & Partners.
For Massantiago, this congress became a milestone that exemplifies the potential of collaborative work with diverse foreign actors and institutions. In this case, a strong alliance was forged with Copperbridge, which allows for the projection of diverse instances of cultural diffusion. In the field of architecture, events such as this one give the possibility of opening new spaces to contribute to the development of the local professional community, and at the same time promote the appreciation of Chile's cultural and architectural heritage.
Text: Diego Baloian, MASSANTIAGO