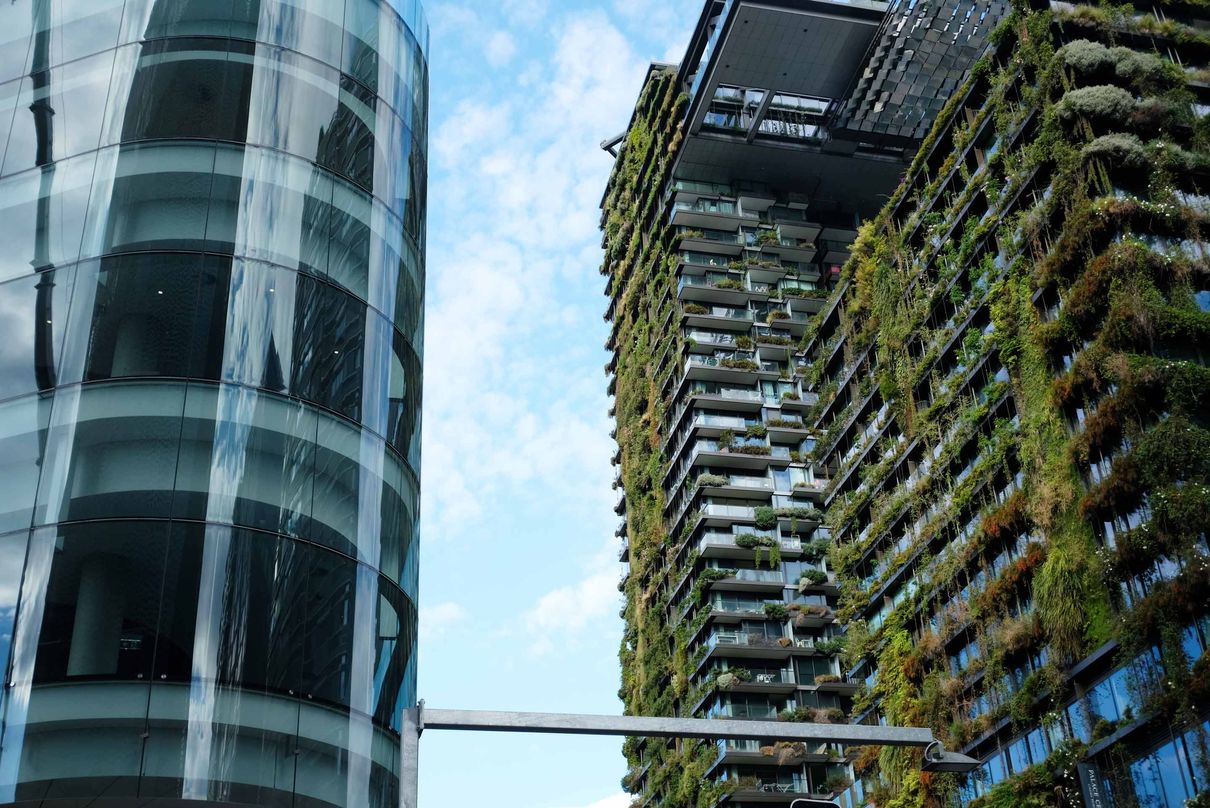 New York's SHoP Architects and Australian firm BVN Architecture teamed up recently to win an international competition to locate tech-giant Atlassian's global HQ on rezoned land at Sydney's Central Station. The design is bold, poetic and environmentally ambitious but the project opens up conversations on many other levels too.
Rezoning the railway tracks
A generation of mayors have dreamt of rezoning the station lands, considered a "significant physical barrier" that divide the suburbs of Chippendale and Surry Hills. The urban, cultural and financial benefits are clear and with state and local governments in agreement it's happening fast. The Atlassian site is the first of many approved in the 24-hectare "Central Precinct", envisioned as Sydney's very own Silicon Valley.
Design competitions and the City of Sydney
Sydney is the only city in the world where developments that exceed one or more of the following criteria – capital value, site area or height – must engage in a competitive design process. These triggers relate to both public and private projects. In our global market place cities must work hard to create favourable development conditions; but design costs money – everyone knows that – the process adds time, competitors get paid (fancy that), selection of the entrants and the jury is a mixture of city and developer nominations and the client must work with the winning team. The developer pays for the process so it costs the city nothing. Crazy, right? So what does the developer get out of it? Well, they get "up to" a 10% floor space bonus. It's that simple and that brilliant.
And the building itself? It looks fabulous. An internal timber structure surrounded by an envelope of steel and electricity-generating glass. Arranged in four-storey 'habitats', each cluster will share a naturally ventilated 'park' creating an exuberant signifier of the precinct's tech-innovation and sustainability ambitions.
There is a reason why cities are competing for these companies. There is a ripple effect. But urban renewal is a euphemism that provides an immediate mechanism for gentrification. It creates disruption. We want liveable cities, we want quality, amenity and good public transport, we want affordability, but what protections are in place to protect the most vulnerable in a city that Demographia nominates as the third least affordable in the world?
Part of what cities offer is the messy joy of social, cultural and demographic diversity and the irony is that by moving forwards we often undermine the very thing we love.
Text: Eoghan Lewis, architect and founder of Eoghan Lewis Architects and Sydney Architecture Walks.