May 2020, Architects are Guiding again in Austria!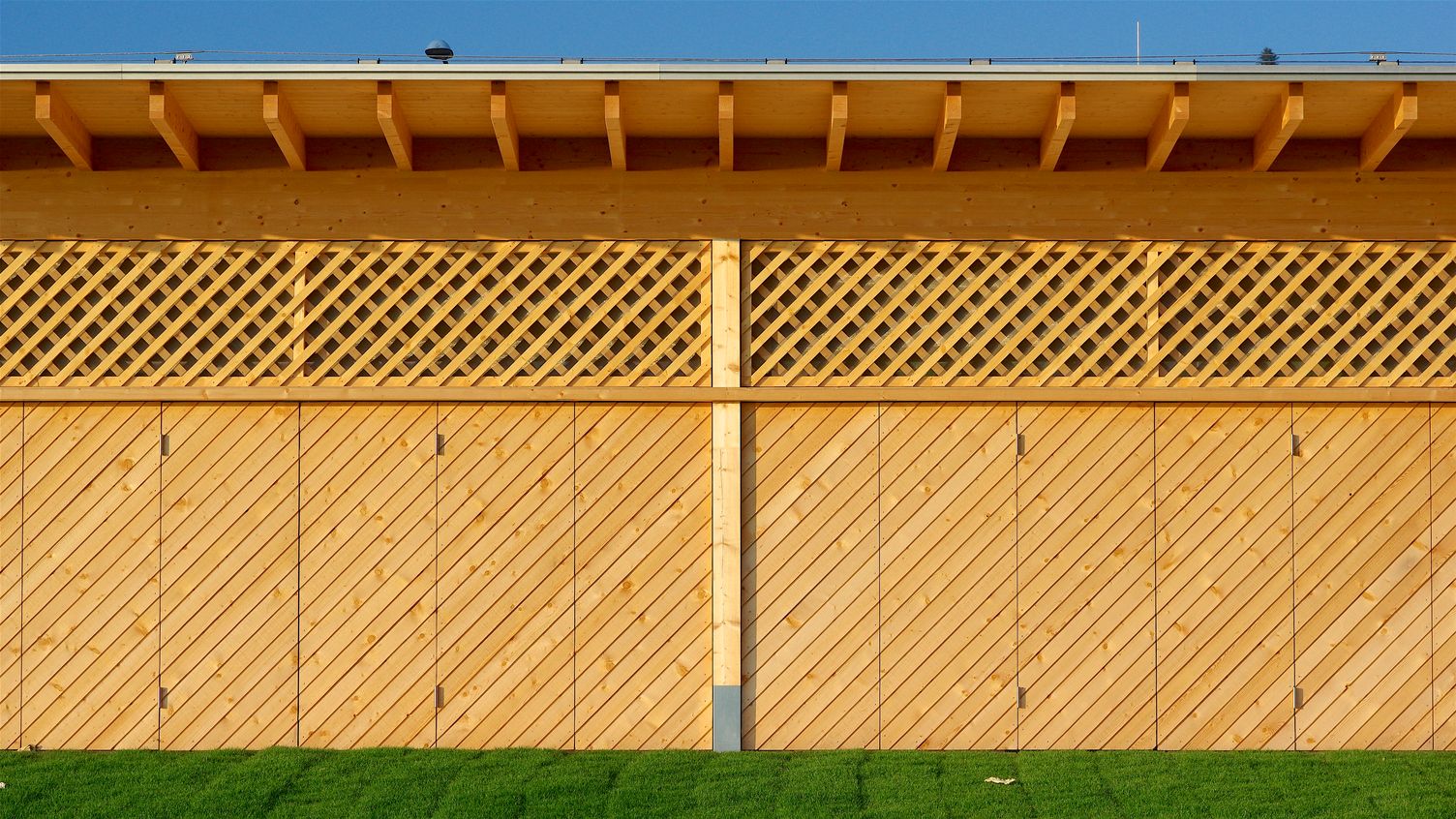 Vorarlberg, Bregenz. Finally, it is spring! Snow and Corona have disappeared, The borders have reopened and tourism is secured.
Concerning architecture, Vorarlberg is known for its craftmanship and timber construction, the energy miracles of Baumschlager Eberle, Peter Zumthor's Kunsthaus Bregenz and the award-winning Islamic cemetery by Bernardo Bader.
And the production of beautiful architecture doesn't stop there. Now is the right time to admire our latest architecture in the beautiful alpine landscape of the Rhine Valley and on the shores of the Lake of Constance.
Discover beautifully detailed buildings for education, health, sports and recreation. Find hidden religious places and experience landscape art projects. Hospitality and gastronomy are on the highest level, new hotels and campsites are awaiting you.
And please don't worry, to maintain social distance is as a matter of course in our valleys and mountains. Vorarlberg offers you a lot of liberty. Enjoy architecture and culture in a great natural environment.
Hotel Johann in Lauterach is a wooden house that refers to historical buildings in the center. The dining rooms on the ground floor are generously glazed. Deep reveals frame the view. The rooms on the upper floors are covered by a facade made of fixed wooden slats. The facades are dipped in deep rust red. Try staying here.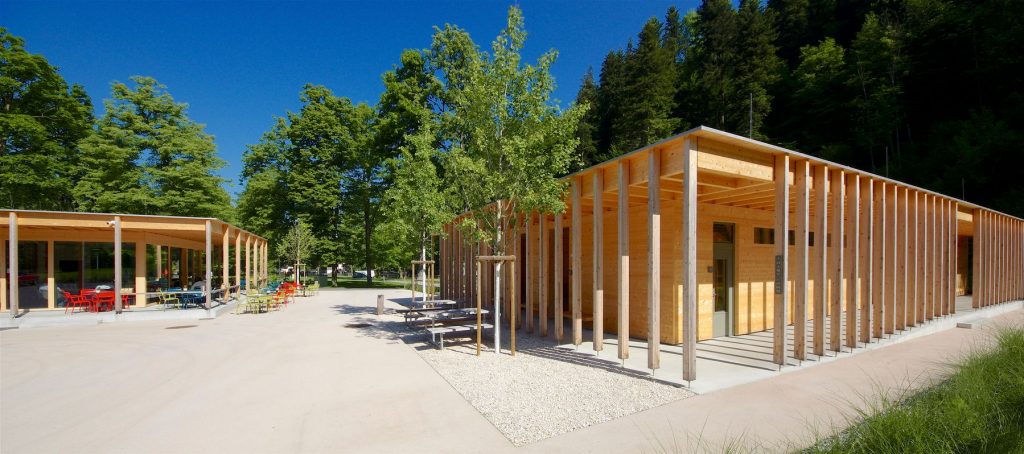 The architect of the new campsite Enz in Dornbirn, Johannes Kaufmann, convinced with what he calls "constructive honesty" in 2 simple new structures. A down-to-earth architecture that is sensitive to the existing environment. 'The most beautiful and most valuable thing about this place is the old trees. But the trees here are not just intrinsic. They also provide shade, create a pleasant climate, also socially, because they convey what people are looking for in nature – slowdown, calm, balance.'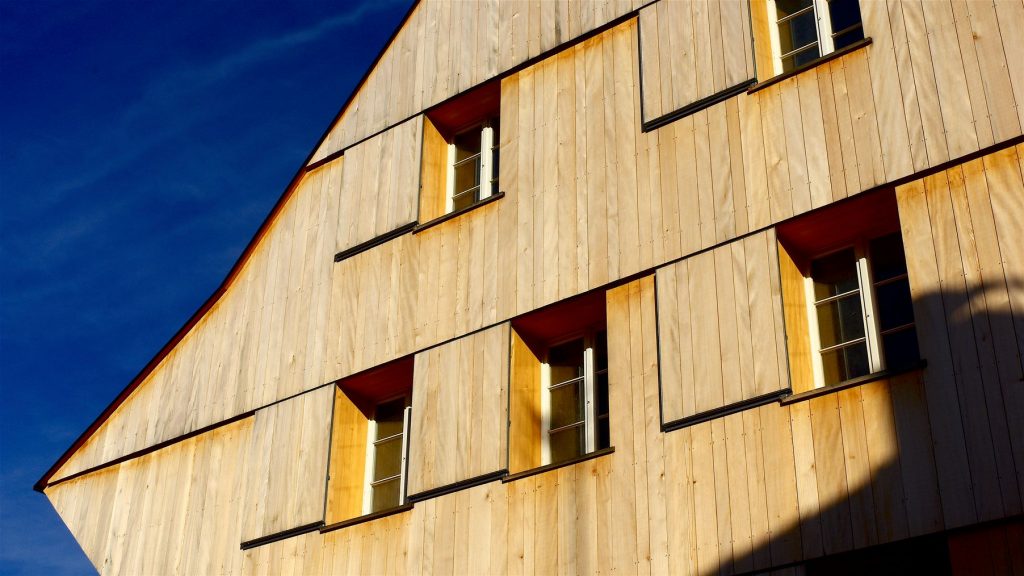 A few years ago, the architects Ludescher and Lutz built a berry house in Dornbirn for the Winder brothers, well-known berry specialists. Soon a student dormitory will be finished for the brothers diagonally across the street in similar local wooden structures. The new gable silhouettes respond lightly and elegantly to the two old buildings and form a valuable piece of garden town. Such successful transmissions bring the potential and wealth of regional history and tradition to new heights.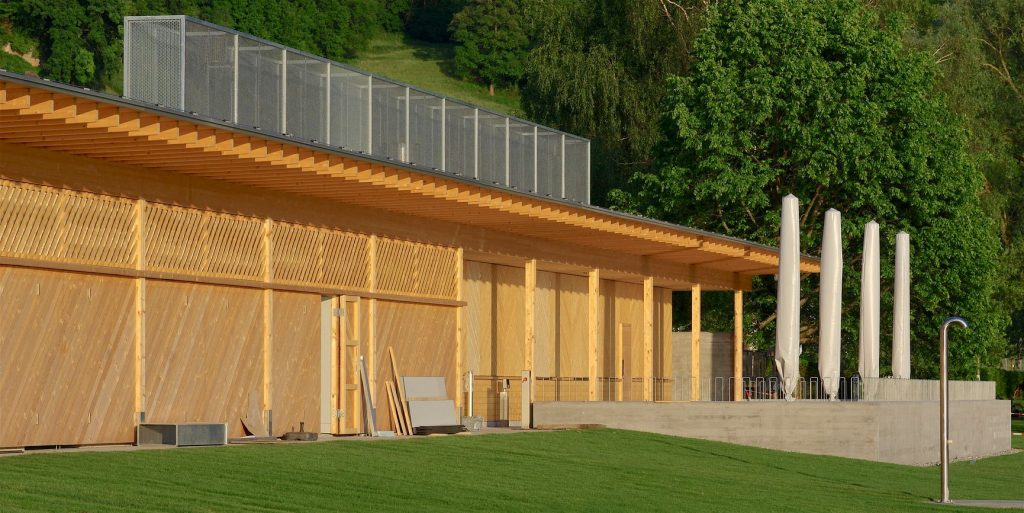 The open-air bath Lochau is one of the most beautiful on Lake Constance. The architects Innauer Matt won the competition for the new infrastructure building. The entire wood structure is prefabricated in the Bregenzerwald and the new house will be opened in time for the current bathing season. With its kiosk and gastronomy, the bathhouse serves the outdoor areas of the bath as well as the busy Lake Constance cycle path. It is a revival in material and detail of the historic bathing pavilions and garden houses on Lake Constance.
Text: Willem Bruijn, onehundredyears