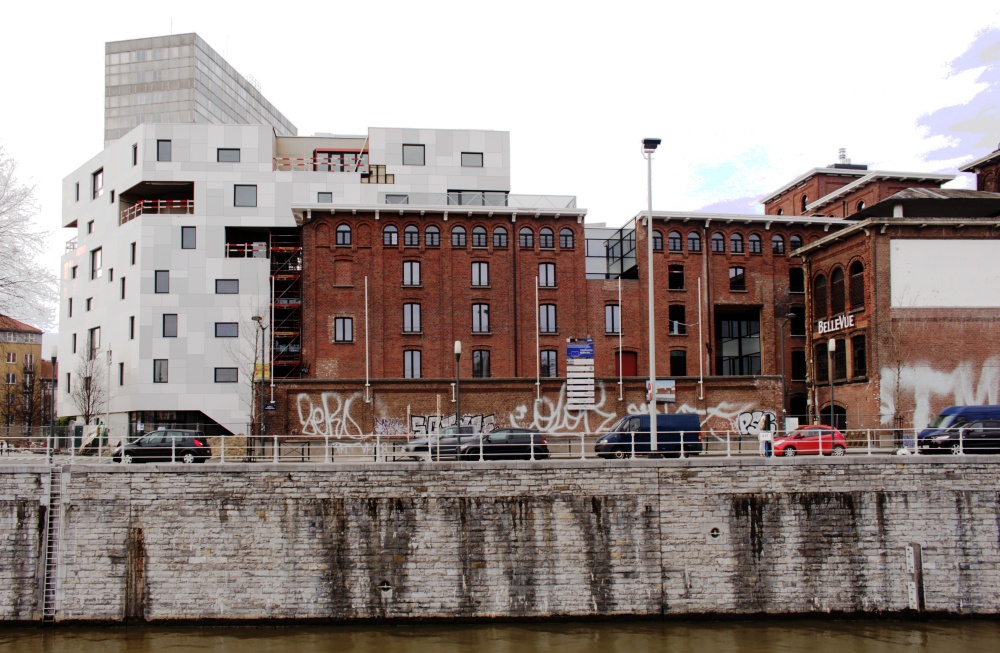 Bellevue-Brewery, by L'Escaut 3
It is now almost half a year since Kristiaan Borret, former Flemish bouwmeester, replaced Olivier Bastin in his capacity as Master Architect for the Brussels Region (bMa) on a five-year mandate. This sought-after role entails the orchestration of many interests and institutional levels who are collaborating for, and competing over, the development of the European capital city in the interest of high-quality urban design.
While Borret's orientation note for the development of Brussels is due in June, his slogan, 'It's time to act', captures the urgency of elaborating a comprehensive vision for the city's transformation. The main catalysts for development during Bastin's mandate are likely to remain crucial intervention areas in which qualitative architecture is already underway:
Along the priority-zone of the canal, the Tour and Taxis section hosts the work of landscape architect Bas Smets after a development scheme by Michel Desvigne and a master plan by BUUR;
Following a study by Lacaton and Vassal, in collaboration with Frédéric Druot, the Brunfaut Tower is under renovation by A229 + Dethier Architecture with an ingenious structure by Ney & Partners;
Xaveer De Geyter Architects has been awarded the make-up of Schuman square, the European district's main public space, next to the freshly finalised Council of Europe (Philippe Samyn & Partners)
Several other urban projects are bound to follow in the coming months. 2015 will therefore be a highly exciting year for architecture in Brussels, and well beyond; with Mons as the European Capital for Culture 2015, the density of contemporary urban design and qualitative urban transformations in Belgium is increasing daily.
For more information please visit our Destination BRUSSELS