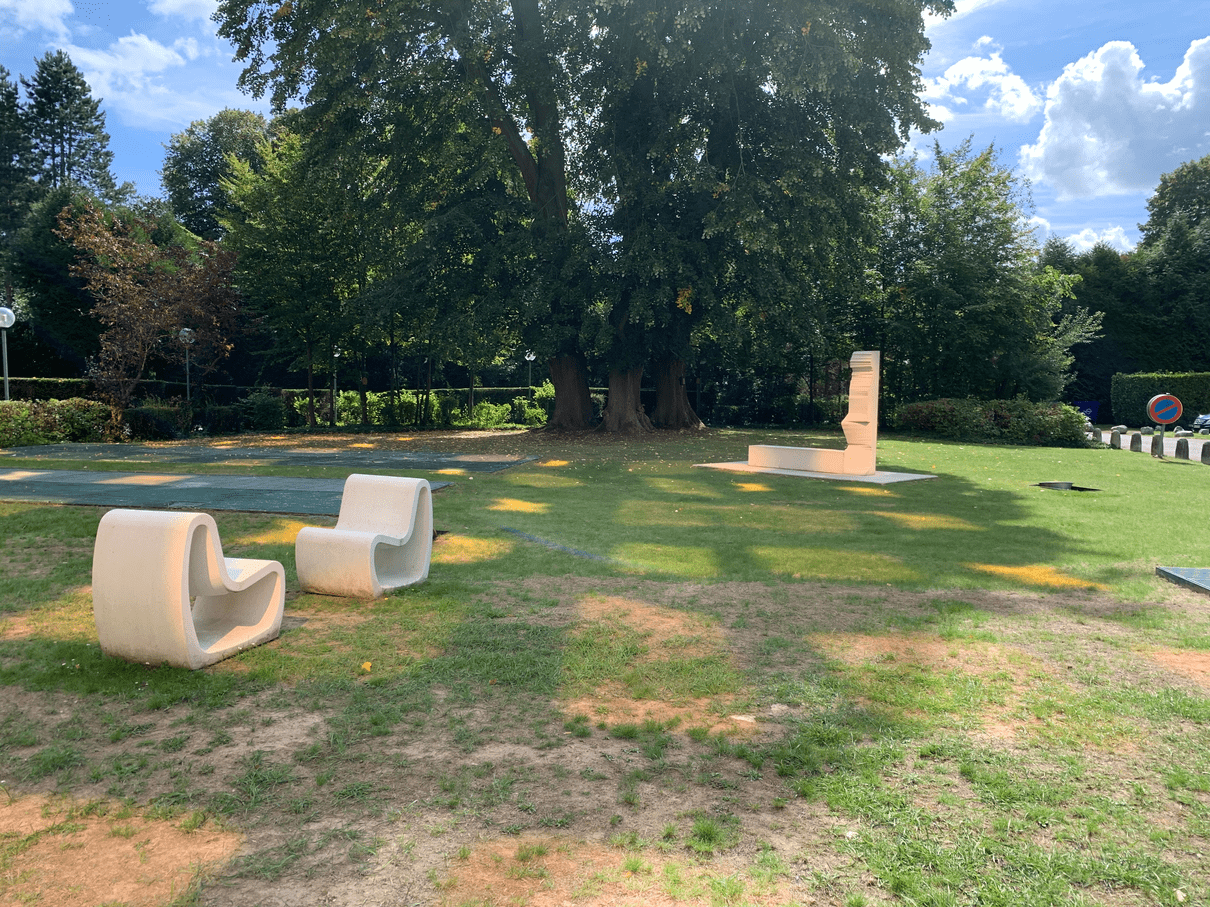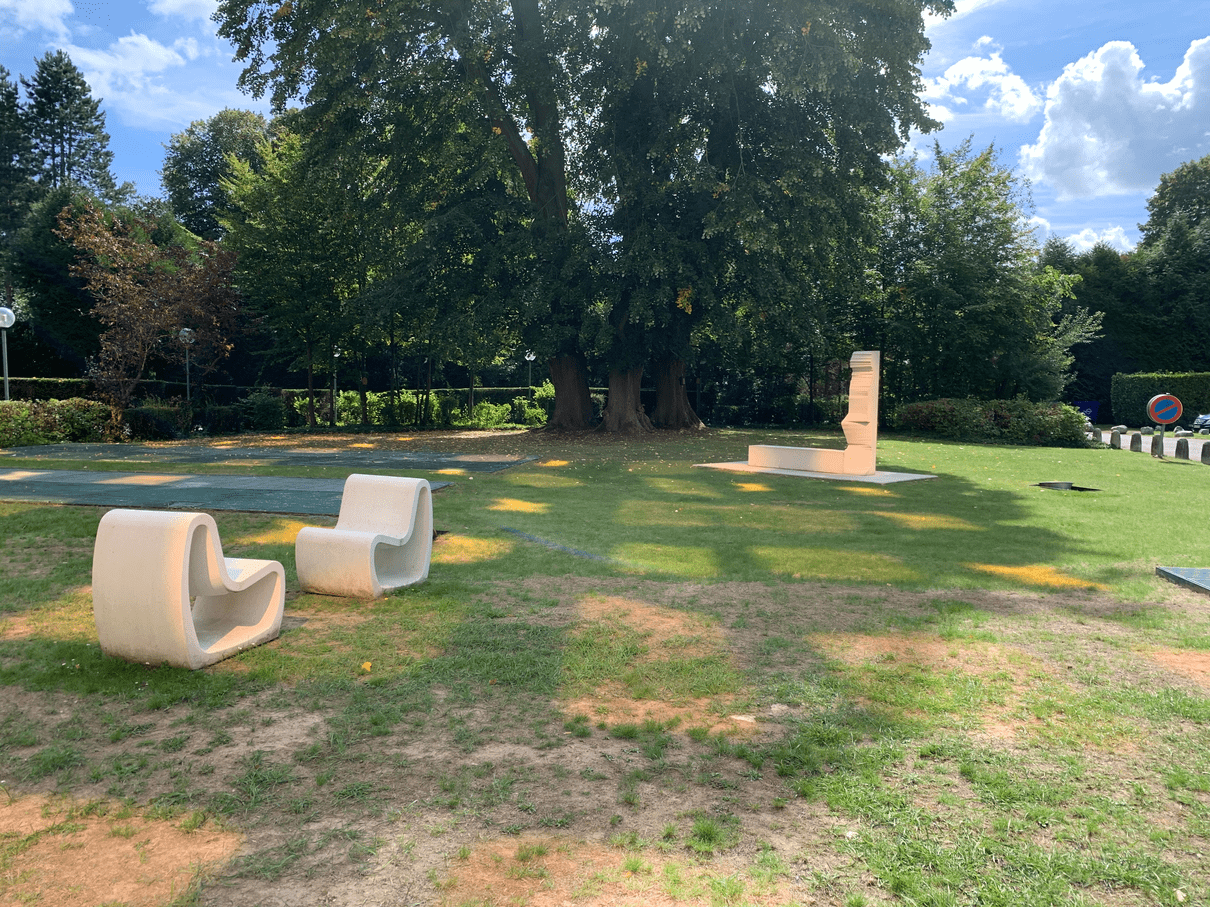 How the most modern building in Belgium unveils its new contemporary core
By walking along Chaussée de la Hulpe, close to the Sonian forest, to the Southern edge of the city of Brussels, it is impossible not to notice a modernist tower, whose shape and materiality are so beautifully in contrast with the natural surrounding. The building was designed in the late sixties by the Polish-Belgian architect Constantin Brodzky for the headquarters of the cement company CBR.
Such a building was truly the best way to promote the endless possibility of the material. Before 1970, when the building was inaugurated, Brodzky had worked for fifteen years in the US where he had the opportunity to test the material and to find out how to produce curved shapes when the concrete is still liquid. Composed of 756 oval windows in curved, pre-fabricated concrete panels, which give the building a more organic appearance than the traditional brutalist style, the result is still stunning. The innovation offered by this project set up a milestone for a new wave of office buildings in the Belgian Capital and earned him – the only Belgian architect – the inclusion in the 1979 MoMA exhibition, 'Transformations in Modern Architecture'.
In Brodzky's words "This is (still) the most modern building in Belgium" but he lost the fight over its renovation in 2018, when the Belgian company Fosbury and Son opted for refurbishing the building for one of their new co-working hubs, after the success of their WATT tower in Antwerp. Yet, the interior design project of Going East architects looks (even more) fascinating: the grim modernist interior – designed by Jules Wabbes – has been completely redesigned to meet the company's philosophy. The corridors have been demolished to offer a more spacious and bright work environment. The 7000 square metres – organised over 7 of the building's 9 floors – provide 'Suites' (private office spaces), 'Ateliers' (shared private office spaces), as well as numerous other shared workspaces throughout the building.
Moreover, a lobby and a bar at the ground floor for informal exchange, the Bar Giorgio at the top floor with a panoramic view as well as the presence of pieces of art – provided by Brussel's Rodolphe Janssen and Veerle Verbaekel galleries, and various Belgian artists – is what gives the coworking its innovative aspect. The human-centred ambition shines through everything, making again this building the outpost for the office of the future.
Text: Andrea Mantello, Ar[chi]pentage