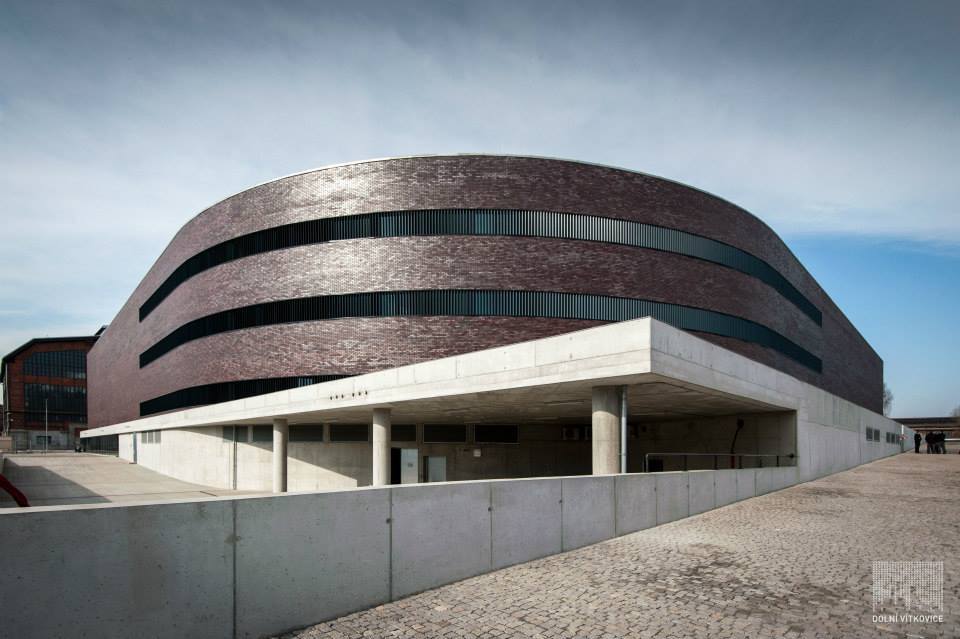 Czech architect Josef Pleksot has redeveloped an industrial area which used to house the ironworks of Ostrava (Northern Moravia), closed in 1998. The industrial facilities have been transformed into buildings for cultural purposes: The former blast furnace now houses an educational route following the footsteps of pig iron, the old gas container has been turned into a multipurpose auditorium, and a nearby energy station now presents itself as an interactive museum of science and technology.
The whole project is based not only on conversions of industrial objects, but also includes several new buildings, for example the recently opened extension of the museum of science and technology. With a total floor area of 14.000 sq m, it contains four exhibitions focused on science for children, a 3D cinema and a theatre.
The architecture sensitively combines contemporary approaches with contextual elements: the use of clinker bricks relates to typical Silesian brickwork, and a 125 m long mirror wall in structural glazing reflects its industrial surroundings. The uncovered concrete structure inside the building underlines the industrial character of the whole area. The construction costs of approx. 25 million Euros were covered by the Czech state and the EU.