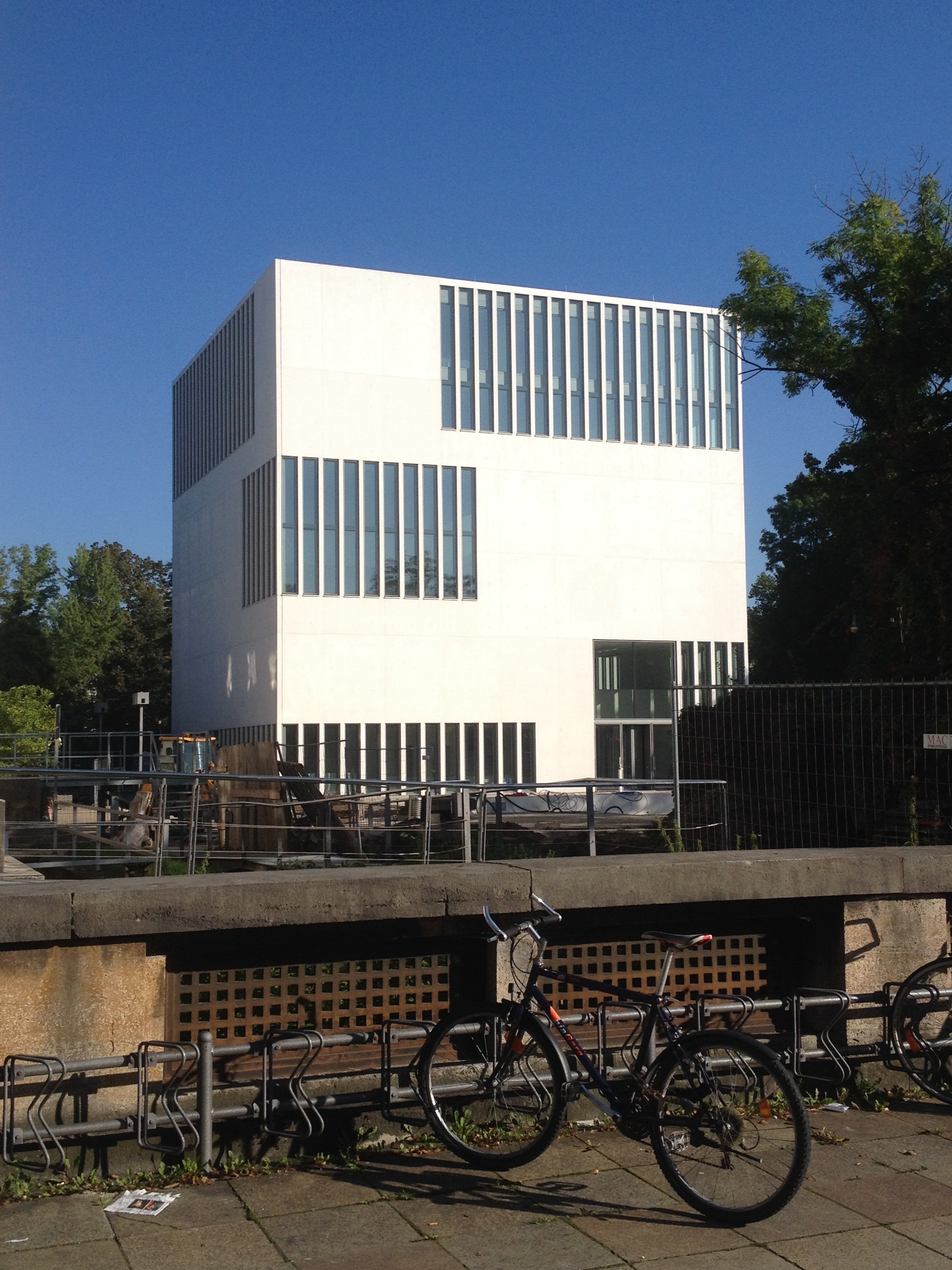 The Munich NS Documentation Centre by Georg Scheel Wetzel Architects from Berlin is nearing completion. It is located on Brienner Straße, at the historic site of the "Brown House", the former NSDAP party headquarters. This place of learning and remembrance will become a forum for critical discussion of the National Socialist dictatorship in Munich.
The cubic six-storey building, made of white exposed concrete, stands in strong contrast to the surrounding buildings, some of which go back to the National Socialist period. The new building near Königsplatz will offer approximately 1,300 square metres of exhibition space, spread over four storeys, as well as seminar rooms and areas for various events. The opening is scheduled for April 30, 2015 – the 70th anniversary of the liberation of Munich.
Another new element in the art district of Munich is the expansion of the Evangelical Lutheran Bavarian Church Office, designed by Wandel Hoefer Lorch Architects from Saarbrücken, who are well-known in Munich for their synagogue and Jewish Museum buildings. The church office is scheduled to be consecrated on March 4, 2015.
NS Dokumenationszentrum: http://www.ns-dokumentationszentrum-muenchen.de/zentrum