La Félicité, a successful challenge in architectural rehabilitation in Paris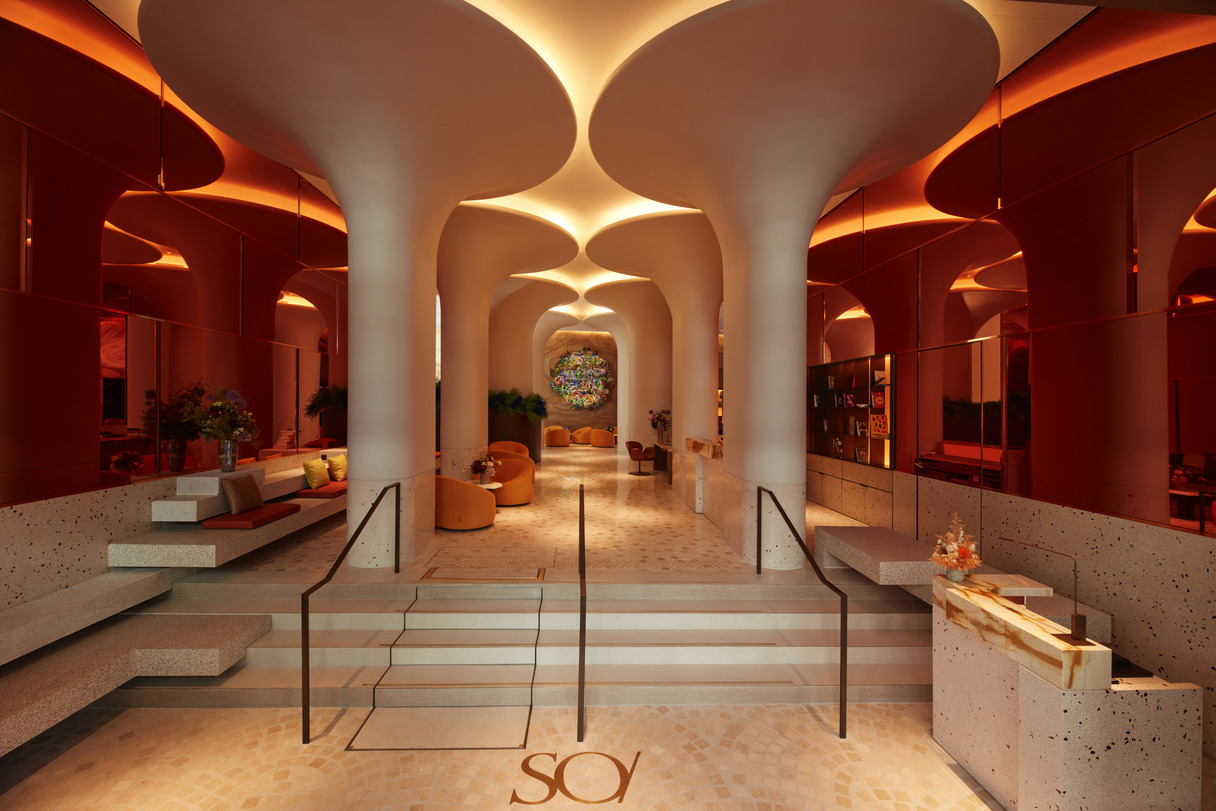 "Reinventer Paris". This was the bold wager of the competition of the same name, launched in 2015 by Paris City Hall. The winner of the competition, the structural and architectural renovation project for La Félicité, formerly Cité Morland, brilliantly deconstructs the idea that you can't make something new out of something old. Proof that innovation is always a good idea!

Just a stone's throw from the Seine and Boulevard Morland, the new project by David Chipperfield Architects, CALQ, Michel Desvigne, Ólafur Elíasson and Sebastian Behmann of Studio Other Spaces opened in 2022: Félicité. Under the cool 7 m high vaults, dozens of residents and tourists come to enjoy the eleven new operations. Here, a restaurant. There, a food market, a sports centre, and even a day care. Once shunned by businesses and described as a desert by the local population, this district is now delighted to be back on the map of Paris' 4th arrondissement.
From brutalism to optimism 
Gone are the dilapidated, labyrinthine offices of the Paris prefecture's administrative site, replaced by greater clarity! A practical central alley links the 40,000 m2 of shops, housing, offices, youth hostels and a chic hotel. On the green roof are spaces dedicated to urban agriculture, irrigated by the building's own grey water, in a closed circuit. To top it all off, Emerige, the property developer behind the project, is also committed to a genuine idea of social diversity. In addition to the 164 rental homes and 34 private properties, 70 social housing units are available. Who says living together doesn't have a bright future ahead of it?
Architects, come and visit La Félicité! A successful challenge in architectural rehabilitation in Paris
Tempted by the idea of setting foot in Paris soon? Here's a practical guide:
Sleep in one of the magnificent rooms at the five-star So/Paris hotel, for €615 per night, or – more economically – in a room at The People Paris Marais youth hostel.
A session of sport awaits you on the lower floor. The pool is open to So/ Paris hotel guests and season ticket holders, as well as to local schools.
To round off the evening, enjoy a signature cocktail at Bonnie's: €18 in exchange for an immersive panoramic work by Studio Other Spaces, offering a spectacular view of the whole of Paris. Il y a vraiment de quoi s'en " félicité ": There's a lot to celebrate!
Text by: Catherine Haas Adler, Guiding Architects Paris
https://www.groupe-emerige.com/en/projects/2413/
https://davidchipperfield.com/projects/morland
https://www.dezeen.com/2022/05/18/david-chipperfield-morland-mixite-capitale-vaulted-arcade/