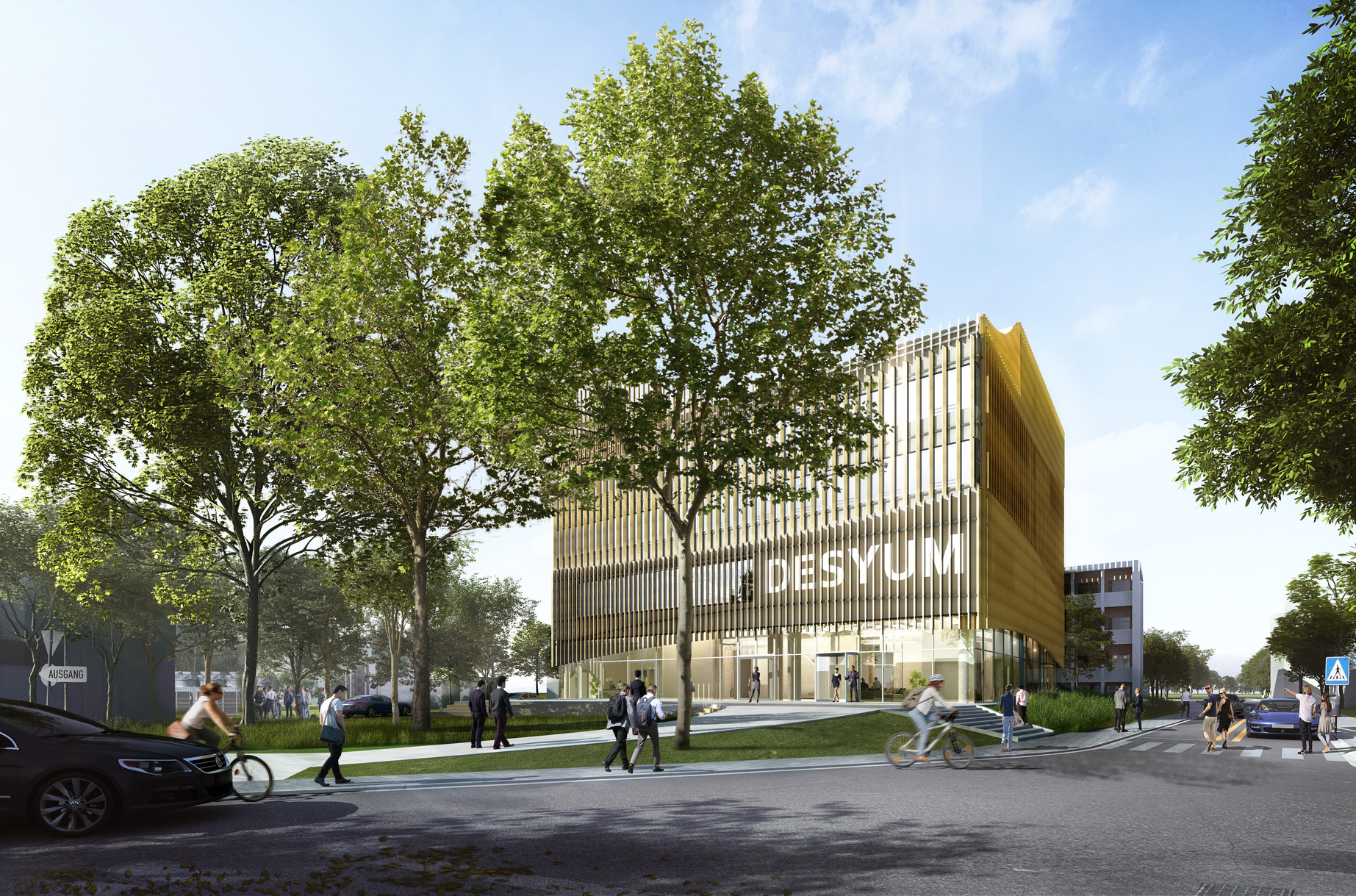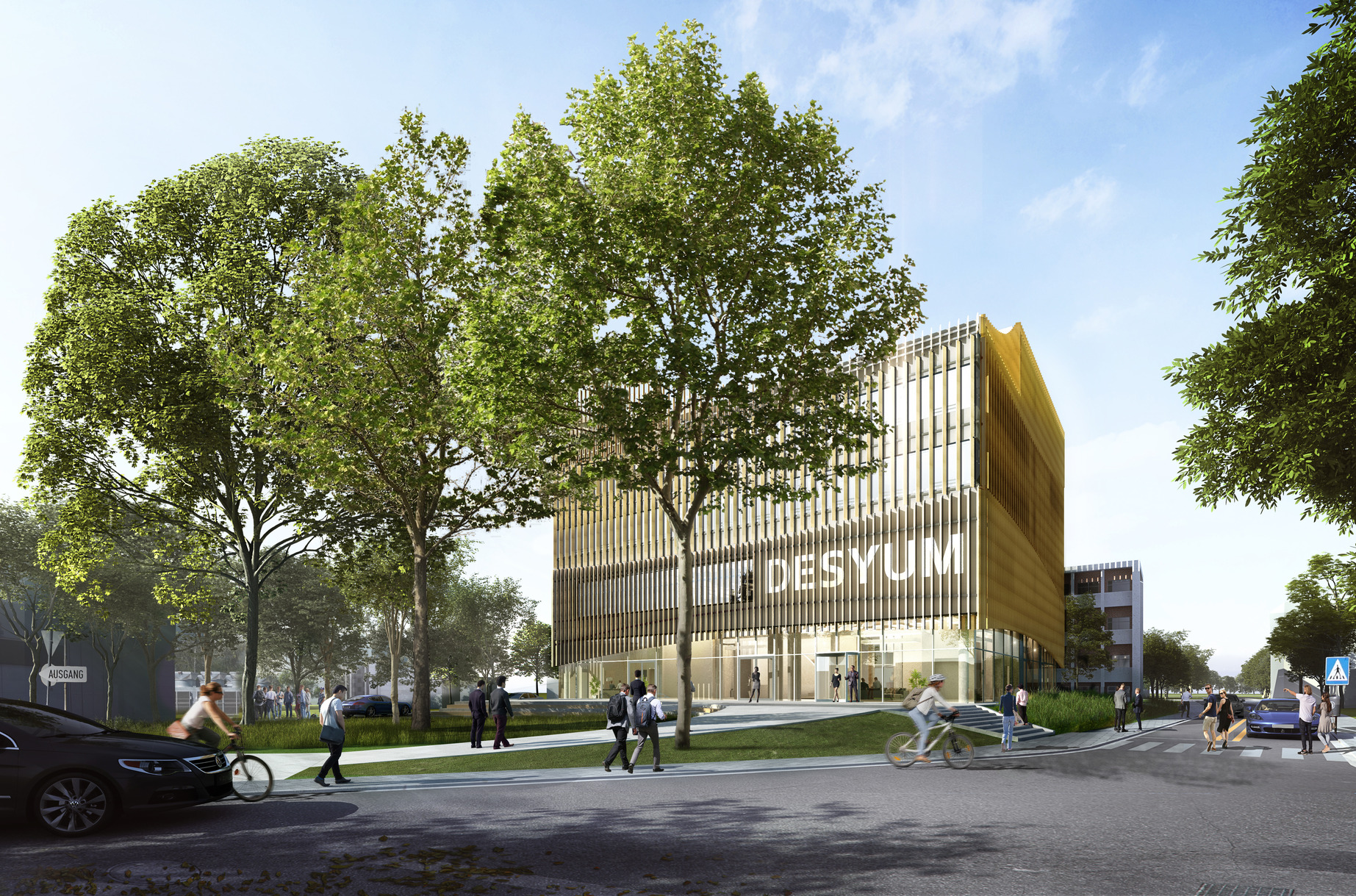 Foundation stone laid for DESY Visiting Center DESYUM
The new research campus Science City Hamburg Bahrenfeld will be a "center of excellence" for all of Germany and Europe.
A "district of science" is being created on 125 hectares – a main scientific development area around the German Electron Synchrotron DESY, natural science departments of the University of Hamburg and other renowned institutes as well as an innovation and technology center for more than 4,000 researchers, teachers and 3,000 students. In addition, an attractive new residential area with high recreational quality is to be integrated into the existing district of Bahrenfeld.
Science City Hamburg Bahrenfeld
From 2025, DESYUM will be home to the Welcome Service and the Service Center for the many thousands of visiting researchers and visitors, that DESY welcomes each year. In addition to a large atrium, a cafeteria and offices, the visitor center will offer space for events and meetings between researchers and those interested in research. In addition, it serves as a multimedia exhibition house that explains the top-level research at DESY in a comprehensible way. With its prominent location on the campus, it is intended to become the defining flagship for the research center.
DESYUM will offer 3,250 square meters of usable space on six floors (including the basement). The design comes from the architectural firm HPP Architekten from Hamburg. The striped facade made of anodized aluminum is inspired by high-precision track detectors used to measure fast particles. Swings and circles in the floor plan, on the roof terrace and also in the facade were created in reference to DESY's particle accelerator.
Foundation stone laid for DESY Visiting Center DESYUM
The building is being constructed in accordance with the BNB Silver sustainability standard. For example, screwed recycled and recyclable aluminum is used for the facade. A special construction method 30 percent of concrete is saved on the supporting structure. The energy-efficient building will be connected to the DESY local heating network and heated directly with waste heat from DESY's particle accelerators. A biodiverse green roof with rain storage capacity compensates for at least part of the area occupied by the building is compensated in a high-quality way.
Including the initial exhibition equipment, the DESYUM costs around 28.7 million euros. It is being financed to 90 percent by the German Federal Ministry of Education and Research (BMBF) and 10 percent by the city of Hamburg. The DESYUM is scheduled to be handed over to the users in the second quarter of 2025.
https://www.sciencecity.hamburg/?lang=en
https://www.hpp.com/en/news/laying-of-the-foundation-stone-for-desyum/