Guiding Architects @Home -This week: Ira Scheibe of koelnarchitektur.de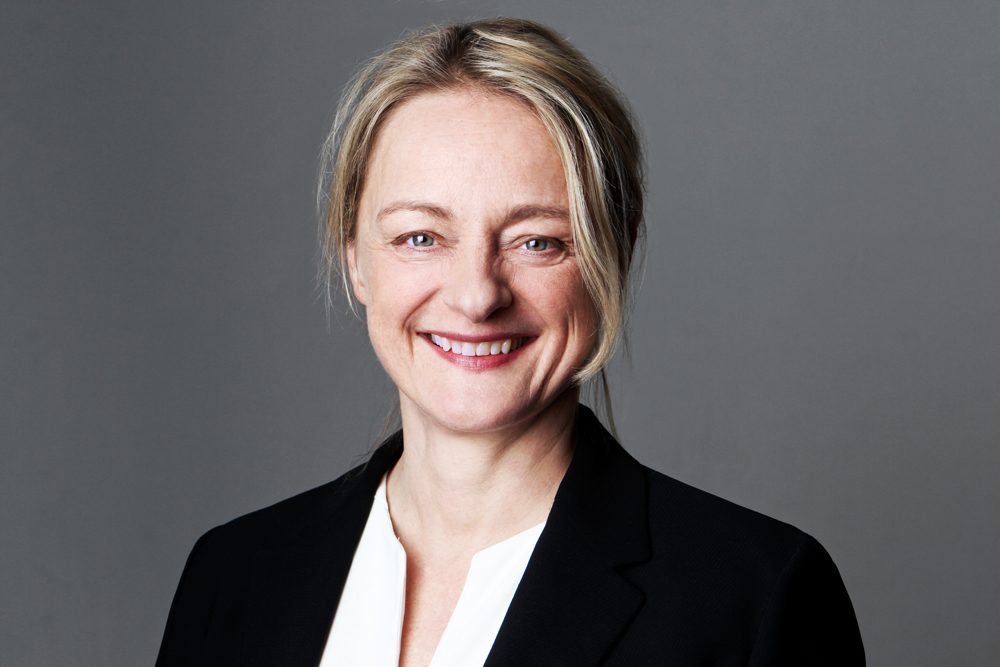 Here comes the second edition of our new interview series. This time Ira Scheibe from koelnarchitektur.de in Cologne shares her tips with us.
1. Empty
Under normal circumstances, most attractive squares and buildings are overrun by locals and tourists, and we have developed the tendency to avoid them in our everyday lives. But now our cities are suddenly empty.
Which architecturally and urbanistically interesting places in your city would you like to explore at the moment?
The deserted cathedral plate. I stand alone in front of these towering masses of stone. At the corner, which is usually roaring with city traffic, tourist groups, office workers, taxis and busses, a couple sits on a bench and marvels at this beauty, just as silently as I. Which film is being shot here? Or am I dreaming? This time is also full of presents.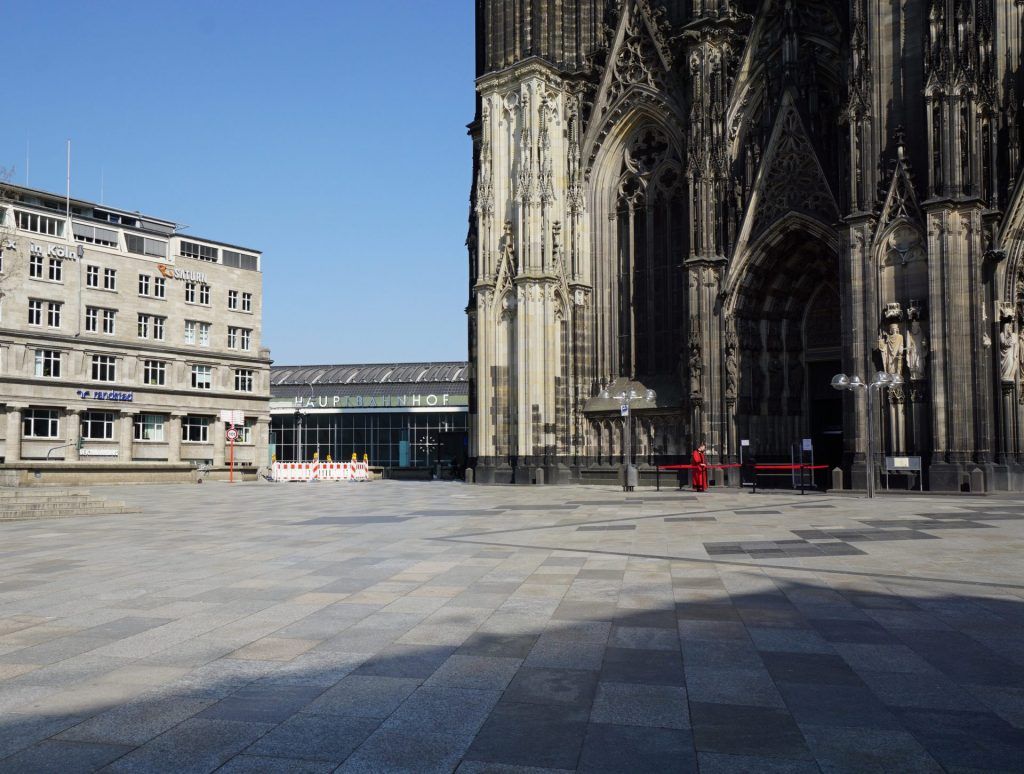 2. Virtual
Despite the current confinement, the internet allows us to travel around the globe within seconds and gain unexpected insights with the help of detailed aerial and street views.
Can you name an interesting example of architecture which is determined by the bird's eye view?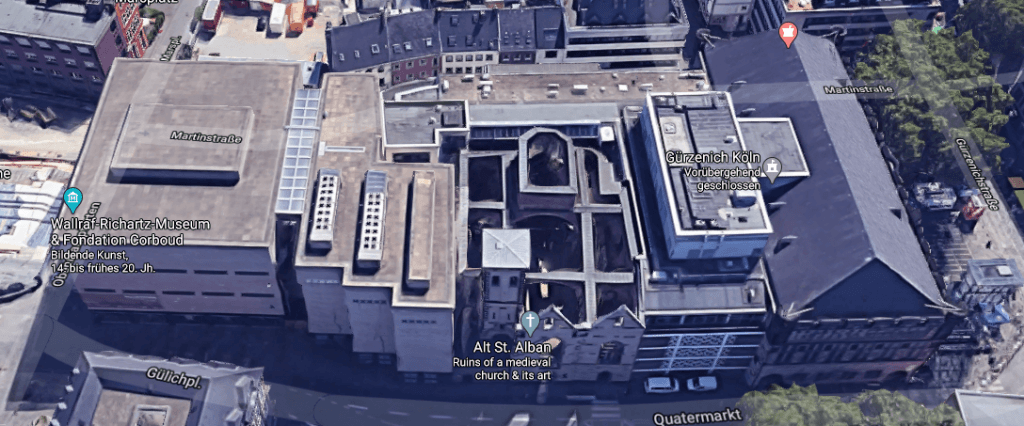 Oswald Mathias Ungers was very consistent in thinking and building architecture. That is why the roof of the Wallraf Richartz Museum is worth a visit. It is actually the fifth facade of the building. The neighboring building in the south, however, has no roof at all: the ruins of St. Alban are a memorial to war.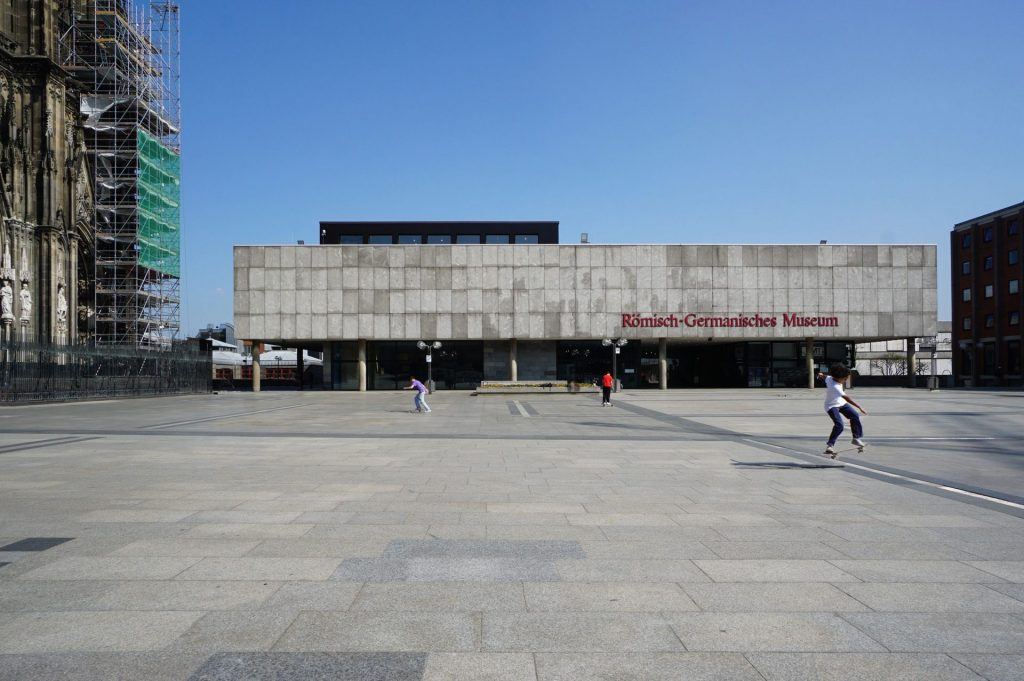 3. Revitalized
In former crises the older generation often had to help the younger ones. Now the opposite is the case.
How does your city deal with old, disused or abandoned buildings and areas?
There is a huge interest among the population and architects to preserve such sites. But the potential of our administration sets limits, and such projects often stretch into endlessness. You can visit a fine example of private engagement on the site of the former rubber factory Clouth: the plots on the north-east corner of the area were only granted on condition that an old gatekeeper's house was maintained. Today it serves as a common room for the families who live there.
4. Hidden
As Guiding Architects, we're all longing to revisit hidden places in our cities and share this experience with our guests.
Can you tell us about a project in your city which is not visible at first sight?
It is little known that we have the world's largest inventory of modern churches in North Rhine-Westphalia and primarily in Cologne. In the north of Cologne there is a particularly important church from the 1930s, in which concrete was used for a sacred building for the first time in our region: St. Engelbert by Dominikus Böhm. And you'll see, concrete can be very very sacral!
5. Valuable
Suddenly we're forced to pause for a while and refrain from everything unnecessary. The environment gets a chance to catch its breath, and we can finally concentrate on important things.
Is there a project in your city with a remarkable or unusual approach to sustainability?
Well, even if it is not very original and most people already know it, but the archipiscopal Museum Kolumba by Peter Zumthor is really THE paradigm for sustainability – in terms of resources, energy balance, artistic concept and history. But there's not enough space here to explain all of this – come and see for yourself, hopefully soon!