Milan is awarded a new Pritzker Prize. Grafton Architects and the Bocconi University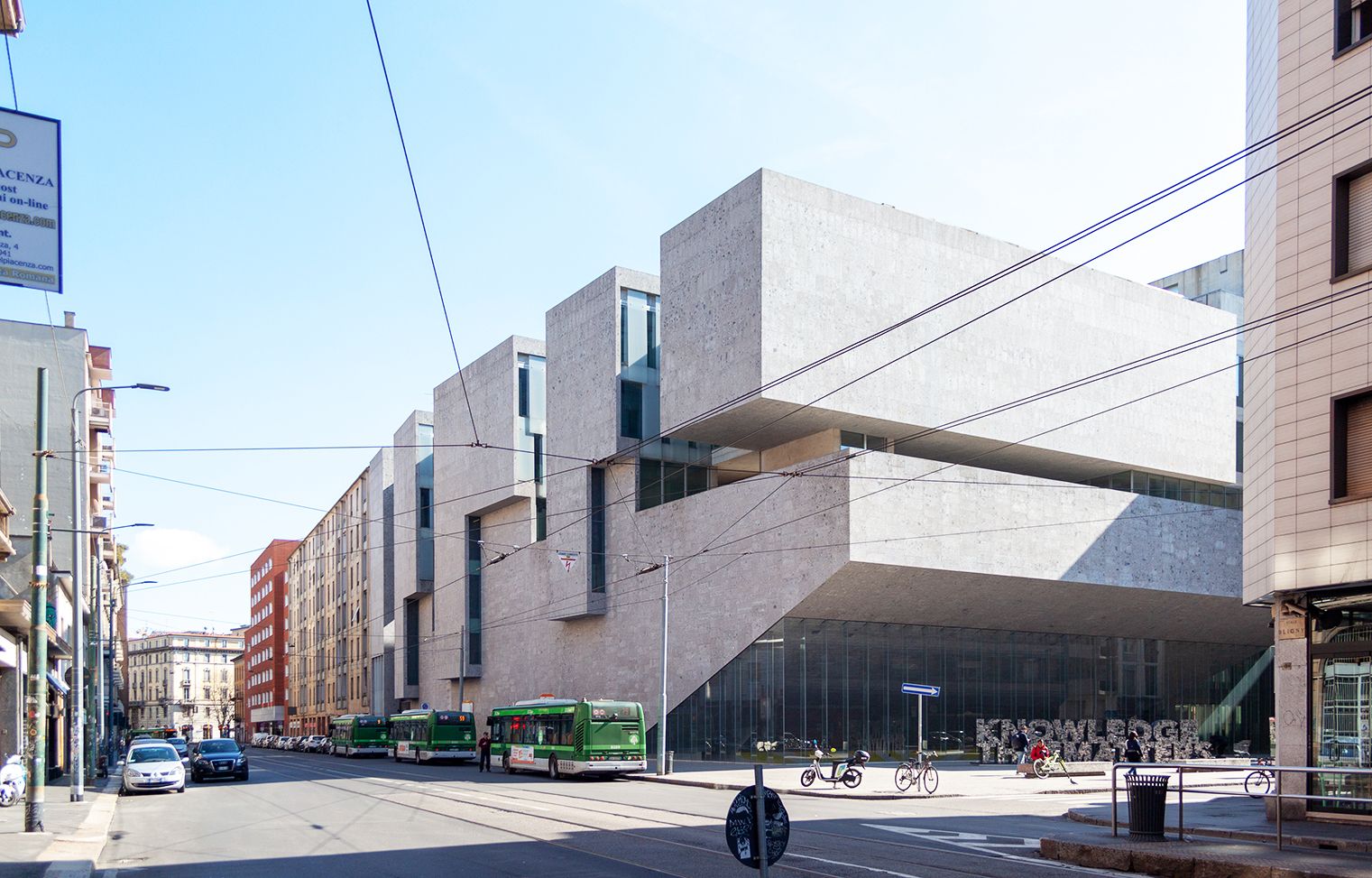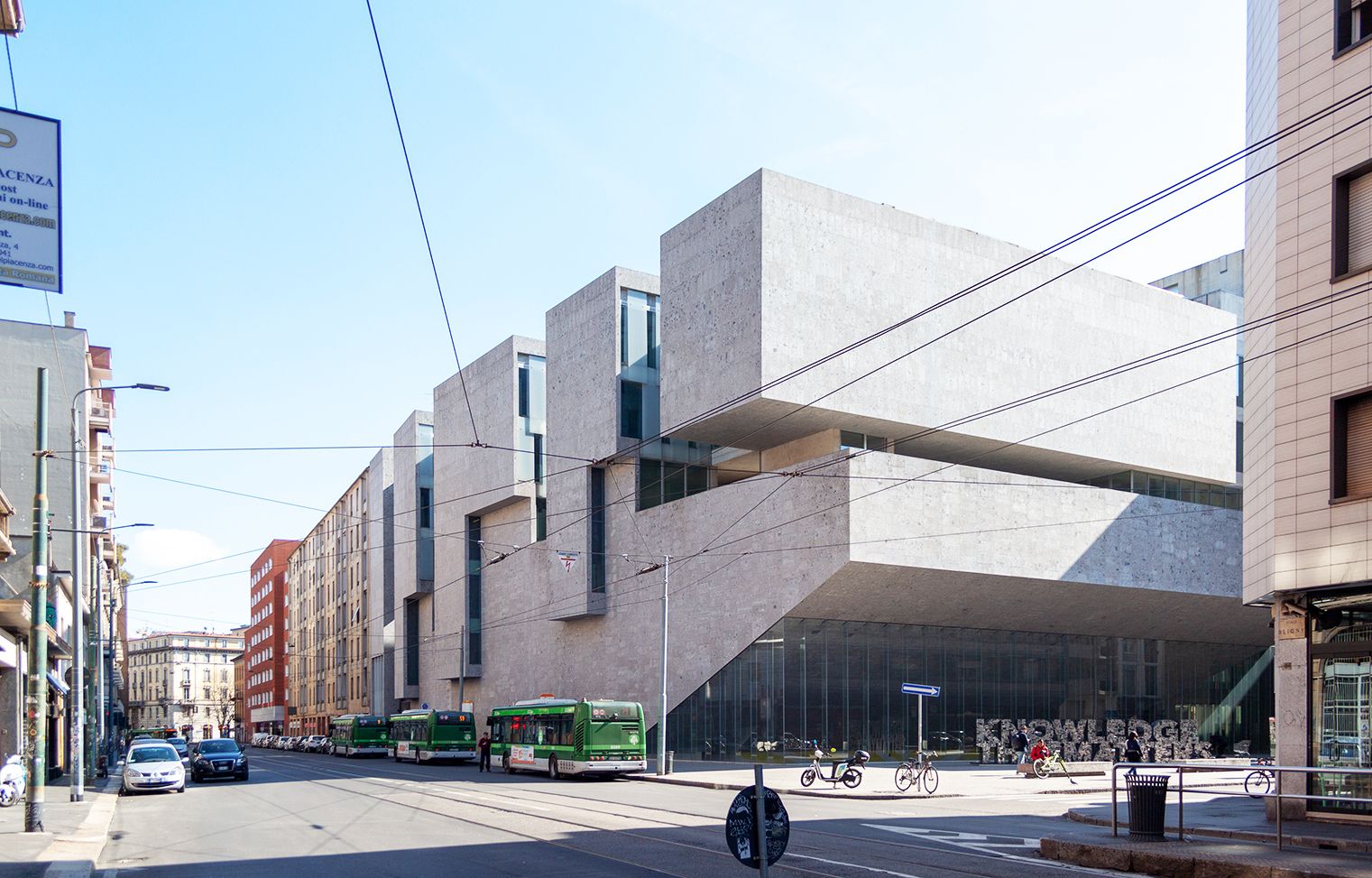 Thanks to their extraordinary ability to interpret contexts, capable of providing several responses for each commission and to create new scenarios of interaction between communities and cities, Yvonne Farrell and Shelley McNamara – Grafton Architects – win the Pritzker Prize 2020.
The Bocconi University building designed by the Irish duo and built in 2010 in Milan is an example of their work. A building that weaves physical and formal relationships with the city and allows public space to enter and overlap with university life.
The Bocconi campus over the years
Starting with the building designed in 1937 by Pagano, Bocconi University has involved famous architects for the construction of its campus over the years. The result is a stratification of modern and contemporary architecture that has redesigned a piece of the city.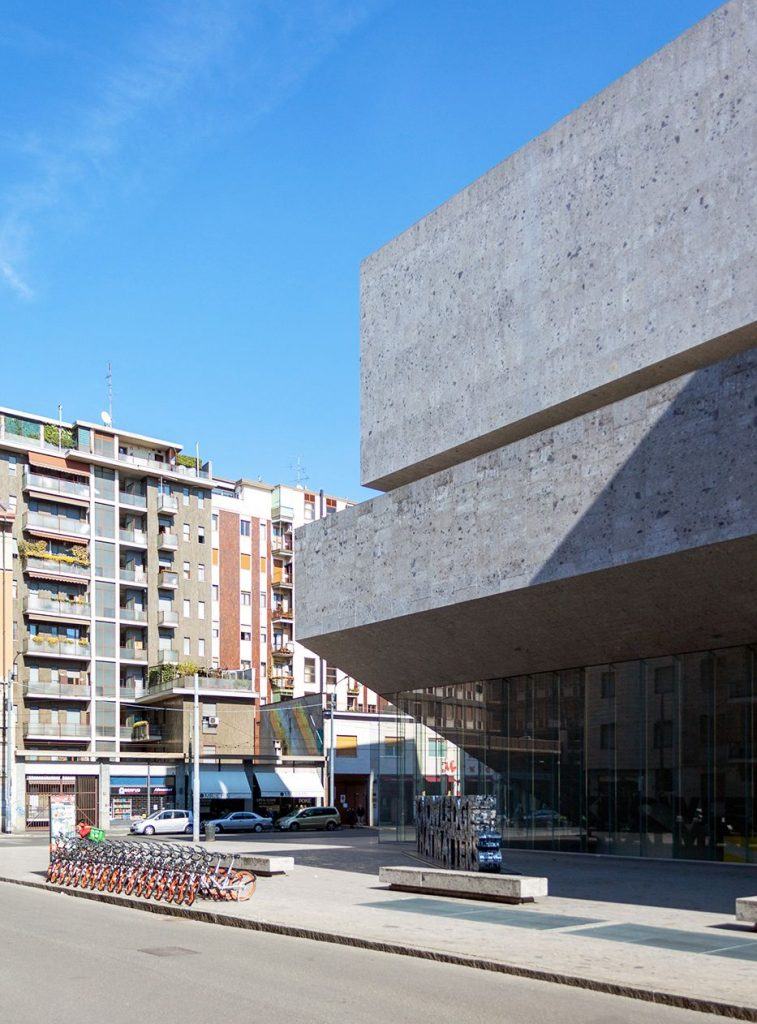 From Giuseppe Pagano to Giovanni Muzio, continuing with the project by Ignazio Gardella, we get to 2010 with the extension by Grafton Architects and finally to the very recent buildings in the green designed by Sanaa, not yet fully inaugurated.
The Grafton Architects' project. A urban unity in itself, a small city in the city
In order to celebrate the centenary of the University an international competition by invitation was held in 2002 for the construction of a new building to house the entire teaching staff and a new large lecture hall.
The building occupies a rectangular lot, 70x160m, between viale Bligny and via Roentgen, inside the university complex of the Bocconi University.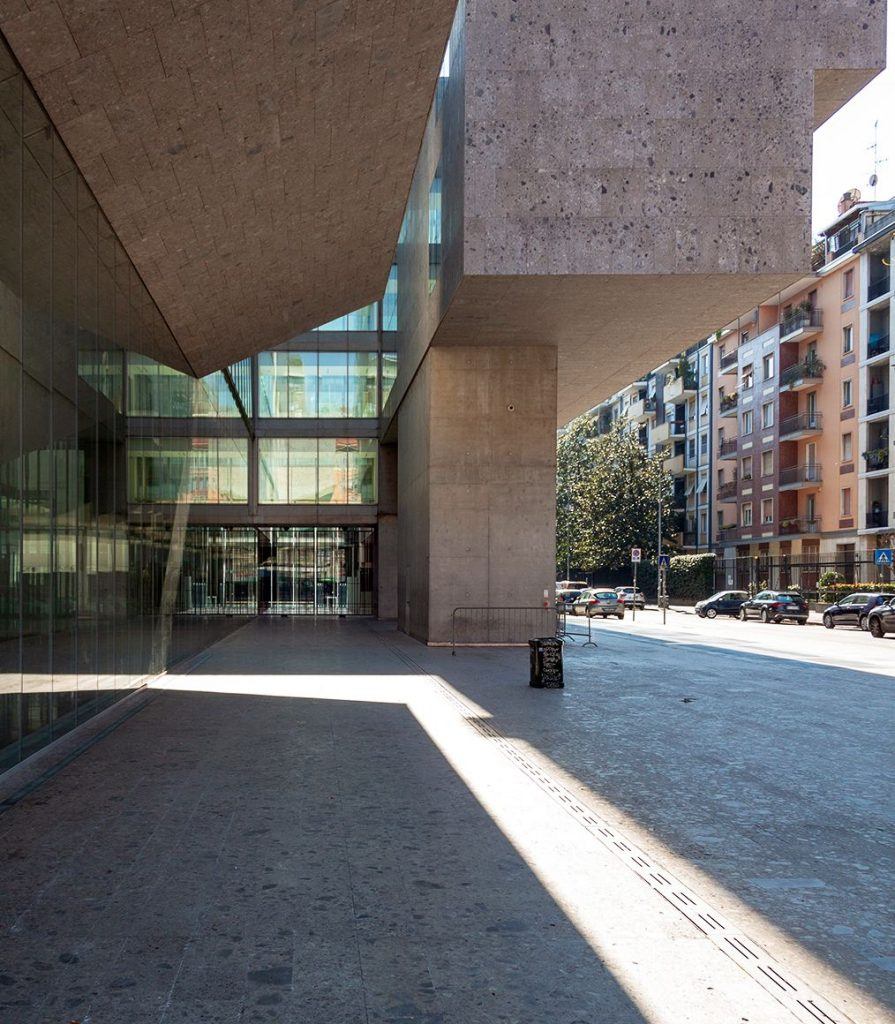 Inspired by the characteristics of Milanese architecture, from the shape and vitality of the nearby Broletto market to the external robustness of the city buildings that conceal small internal treasures such as courtyards and gardens, Grafton Architects conceive the Bocconi headquarters as a stone fortress, massive in appearance but at the same time permeable and open to the city.
Using a structural principle similar to that of bridges, 5 floors above ground hang from powerful beams. Due to the absence of pillars, internal courtyards, light wells, hanging gardens, intertwining staircases and terraces at different levels carve the inner space.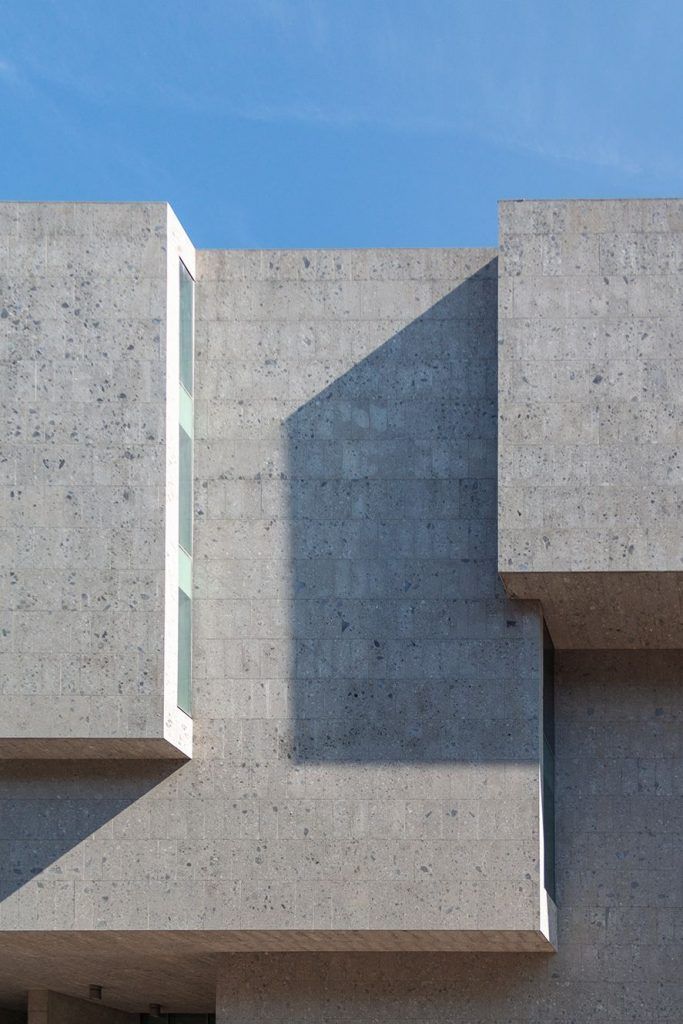 The result is an articulated system of spaces, one floating above the other. The offices in correspondence of suspended beams towards the sky are glass blocks that enjoy light and air and open up enormous bundles of light that lead underground, whereas a basement of three underground levels houses the lecture hall for 1000 people that models the fronts on the street, the large foyer connected through a large opening to the square and exhibition and event spaces.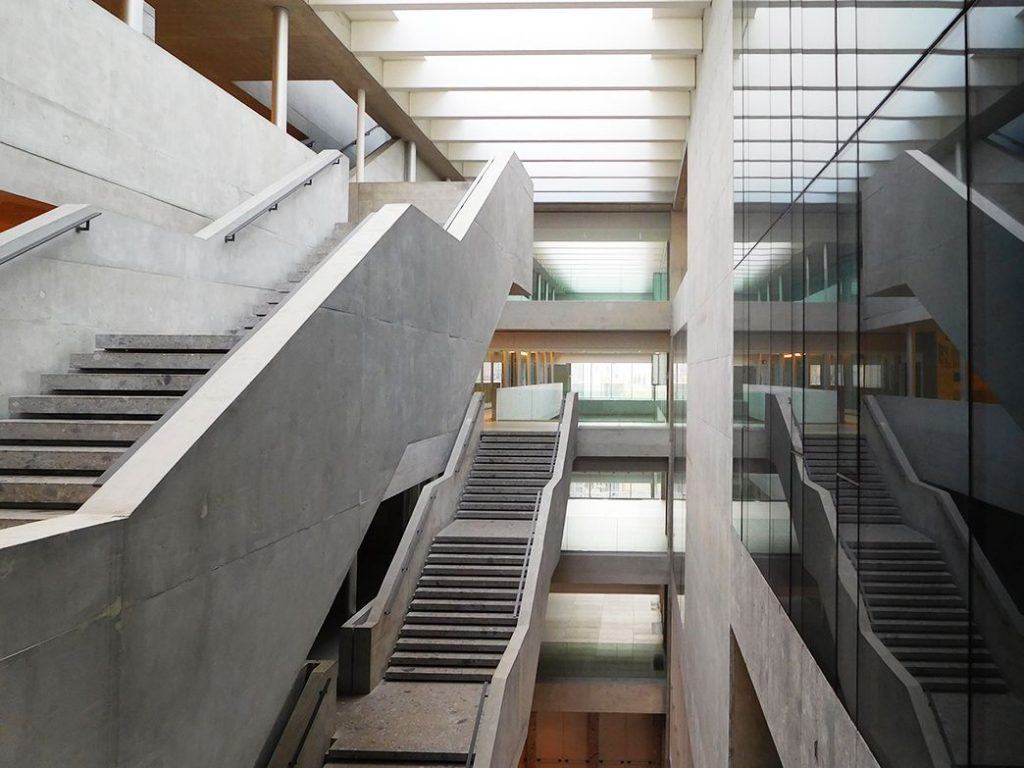 The public space flows between these two systems: the square in front of the building – covered with slabs of Gre stone, the floor of the city – is let in and invades the inner heart of the university building.
The university becomes a great place for the sharing of knowledge and social relations.
Text: Bianca Pichler, GA Milano