Is an era of mass timber buildings beginning in New York City?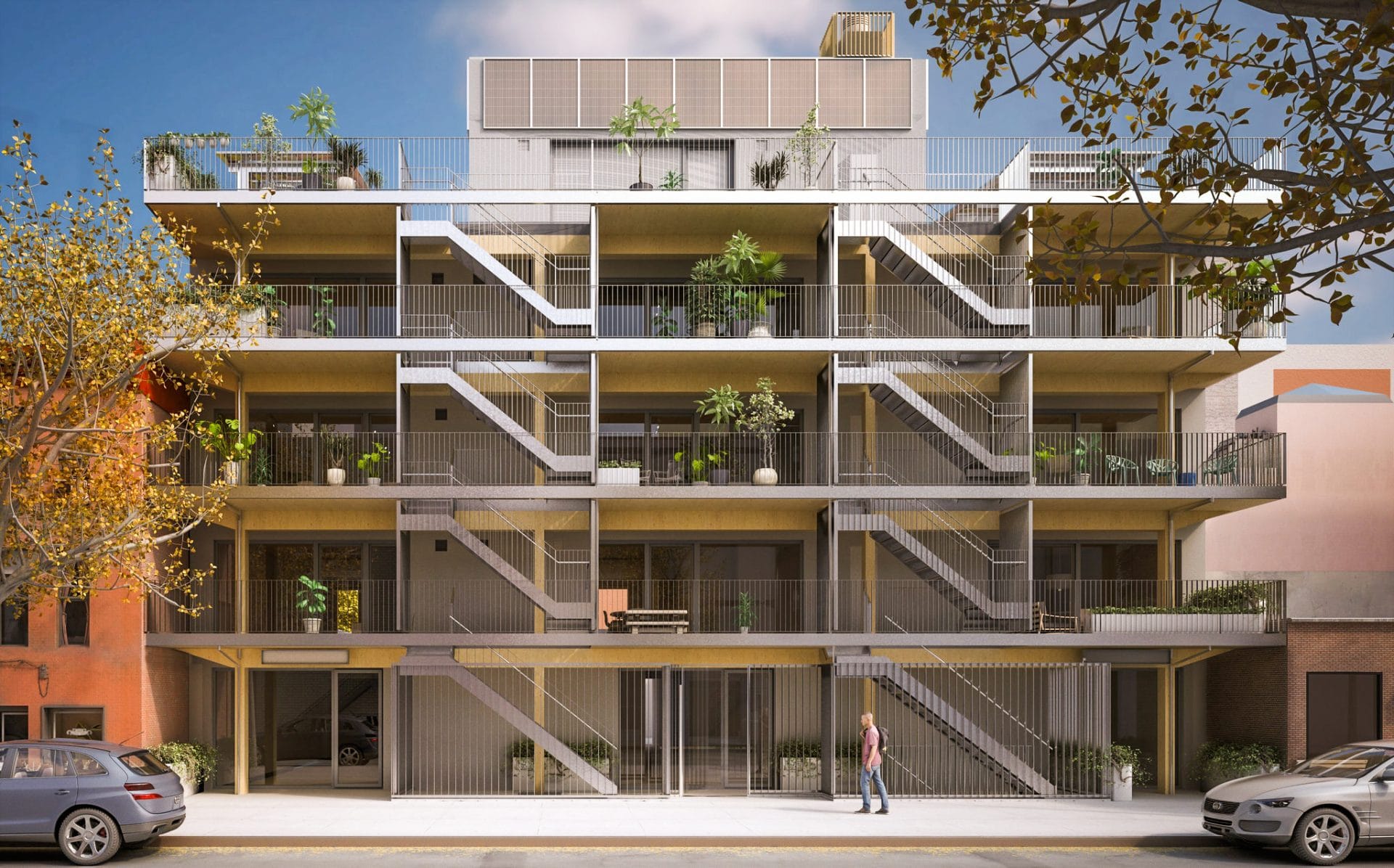 New York City's first cross-laminated timber (CLT) building is rising in Brooklyn: Frame 283 – a five story residential building built according to Passive House standards by Loadingdock5. It is a pioneering project that required special permissions, as the use of CLT is not yet allowed in NYC.
Timber in NYC – then and now
NYC has a vast amount of industrial buildings from the 19th century built with heavy timber structures, including the old warehouses in Chelsea with their large-span wooden roof structures that nowadays host some of the world's most famous galleries. But so far timber hasn't gotten a lot of use in contemporary large scale projects. In 2015, SHoP Architects won the U.S. Tall Wood Building Prize for a 10-story building close to the High Line, but as the NYC building code currently only allows a maximum of six stories for mass timber buildings, it remains unbuilt. Recently though the first two mass timber buildings – built with NLT (nail laminated timber) – opened in Williamsburg / Brooklyn, reviving a more than century old tradition of this building method.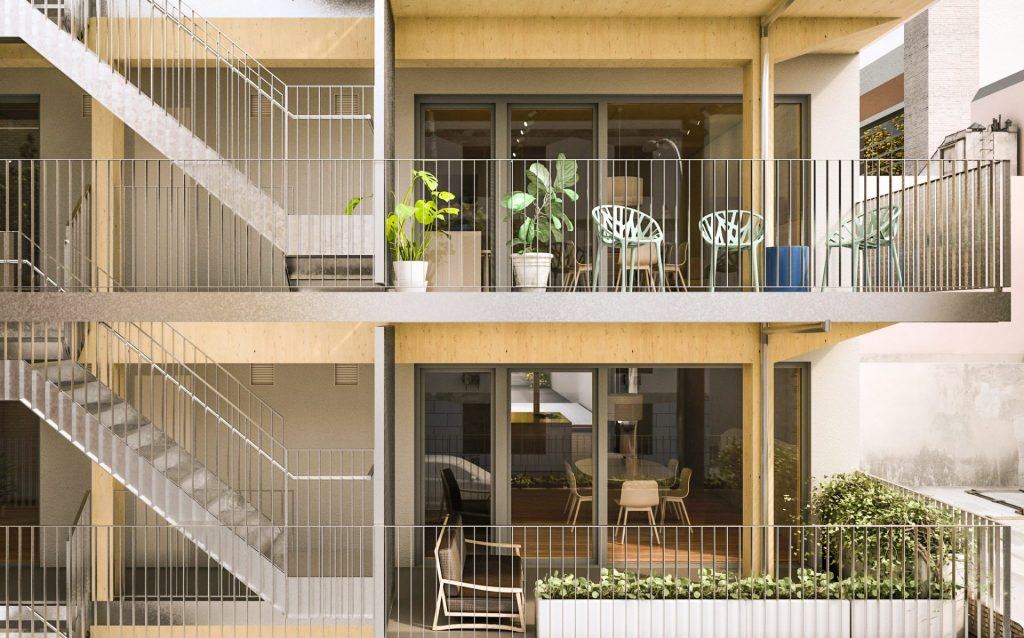 Innovative energy-conscious architects meet creative start-up developers
In the case of Frame 283, Fred and Joanne Wilson, newcomer developers from the start-up world paired up with Loadingdock5 with the goal to set an example for a sustainable building with a low carbon footprint. The architects Sam Bargetz and Werner Morath of Loadingdock5, both originally from Austria, who have been working on innovative and energy-conscious projects in and around NYC since 2004 got the developers excited about the use of CLT for their first project.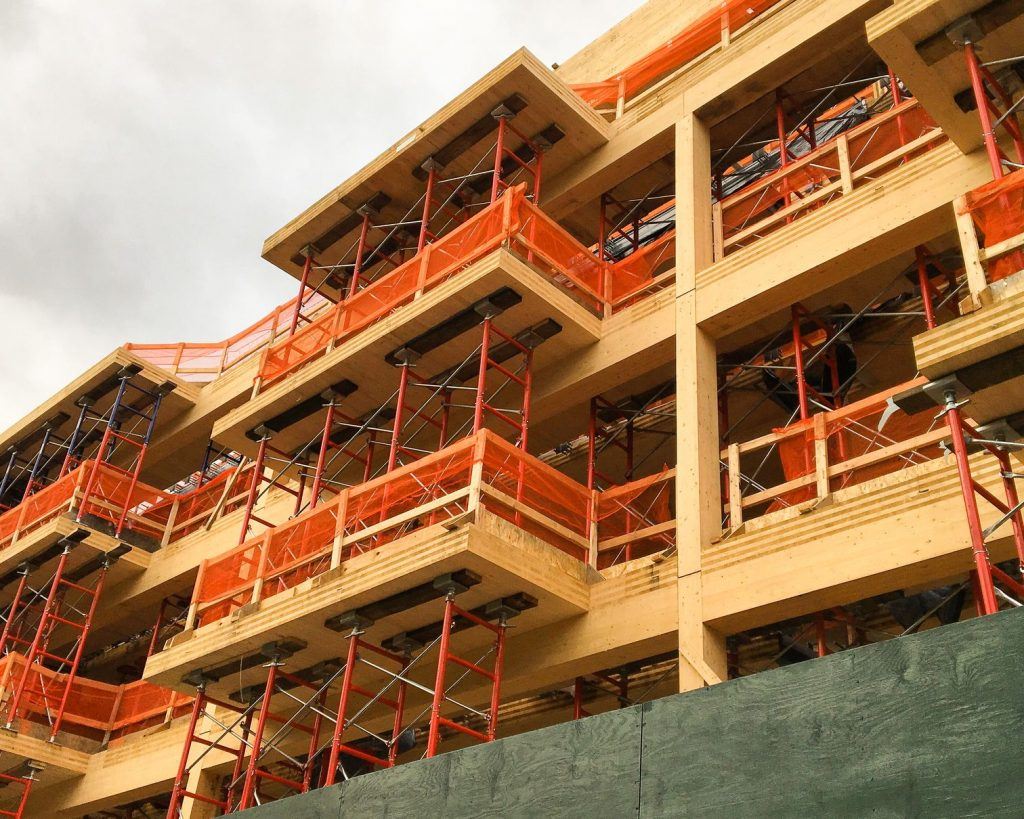 Frame 283 is Loadingdock5's sixth project featuring their signature exterior corridors – which double as generous outdoor spaces – spanning across the south-facing façade. The deep balconies shade the glass façade in the summer and the use of CLT for the floorplates and balconies is a smart way to naturally avoid thermal loss between the interior and exterior without expensive detailing. For the exterior walls and elevator shafts that need to be executed in noncombustible material, an insulated concrete form system was used, providing a contemporary contrast to the wooden structure.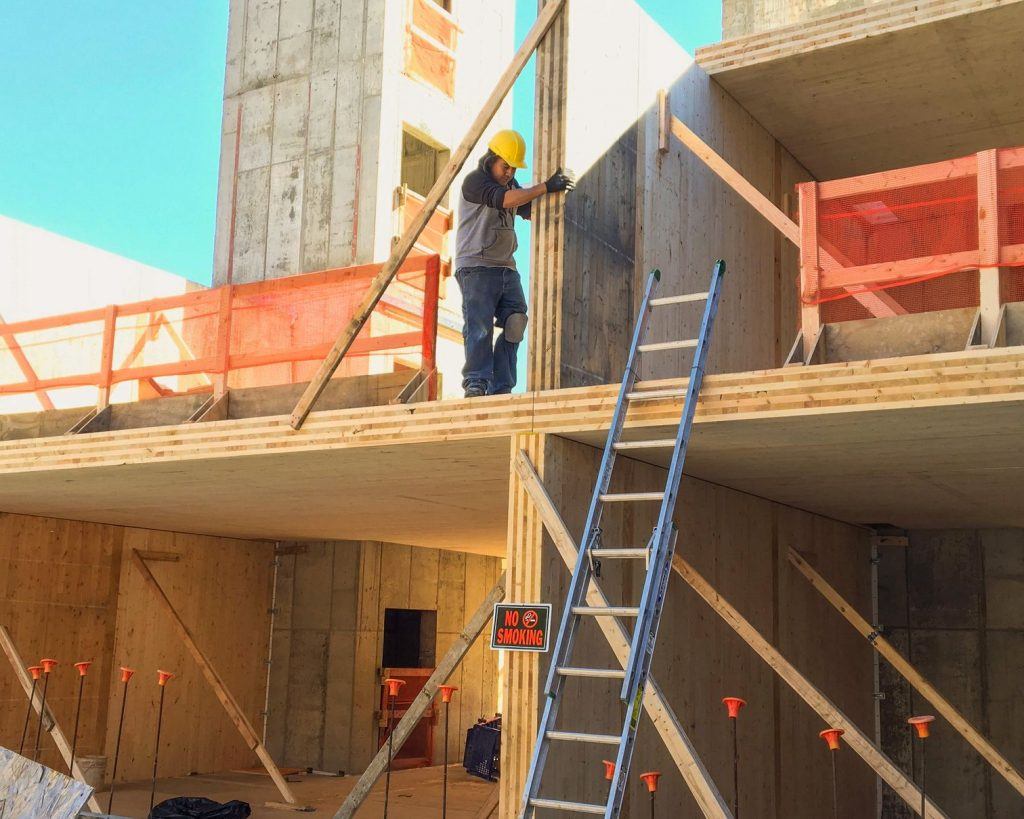 As the city is expected to adapt its regulations to allow CLT by 2020, this building is likely to be a forerunner of a resurgence of mass timber buildings. One other CLT building is already under construction and the team of Frame 283 is busy planning their second project together – just around the corner from the first.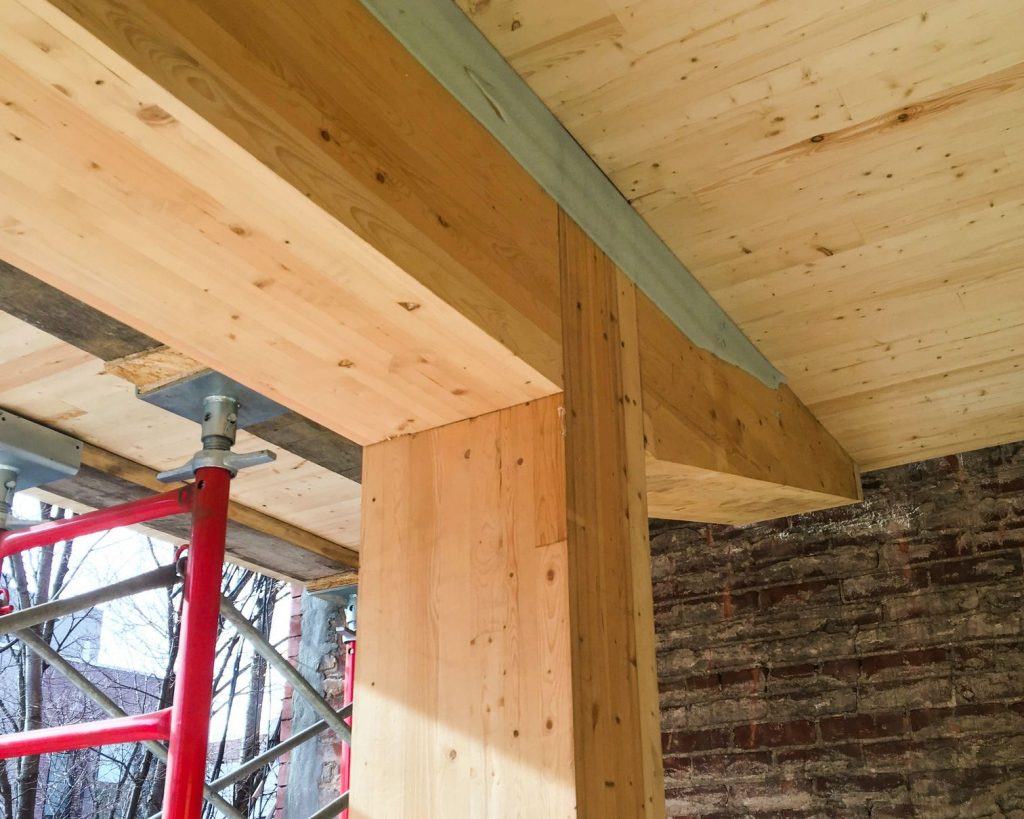 Text: Bettina Johae, aplusnyc