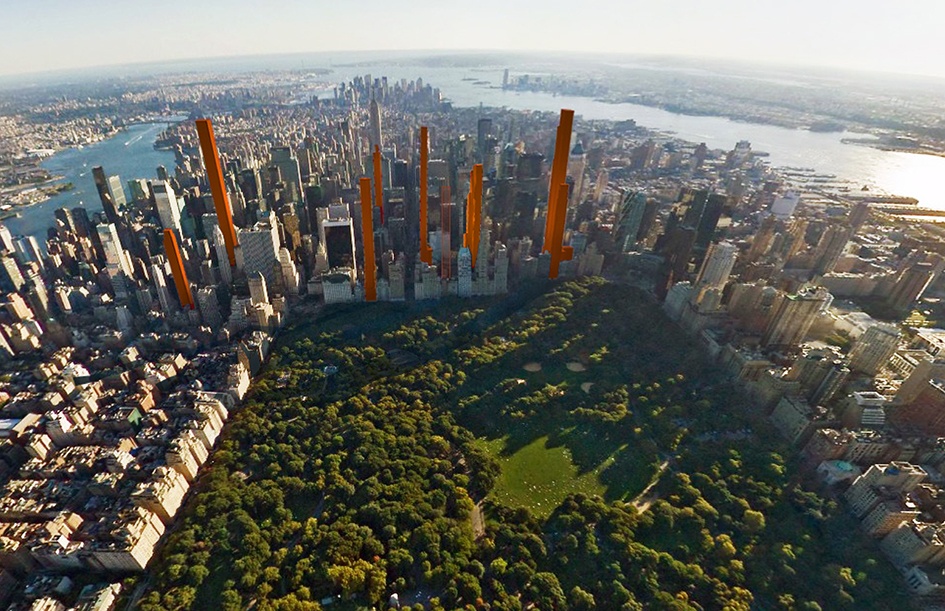 New York's skyline is changing again – on a colossal scale.
After the destruction of the Twin Towers in 2001 the skyline looked unfamiliar: the balance between midtown and downtown, which had existed since the 70s, was lost. The Empire State Building and the Chrysler Building again dominated the city – as they had in the 1930s.
And for a couple of years they were once again the only buildings topping the 1,000 feet (305 m) mark, only joined in 2007 and 2009 by Piano's New York Times Building and the Bank of America Tower by CookFox, also located in Midtown.
While some of the holes in the Downtown skyline have been filled since then – by Gehry's residential skyscraper next to the Brooklyn Bridge (870 ft) and two of the four new World Trade Center buildings (1776 ft and 978 ft) – the major changes are happening in Midtown. Along 57th Street – the so-called "billionaire's row" – one new stick-like super-tall tower is built next to the other: de Portzamparc's and Vinoly's buildings have reached their full heights, soon to be joined by three further towers over 1000 ft designed by SHoP, Smith + Gill and Handel Architects.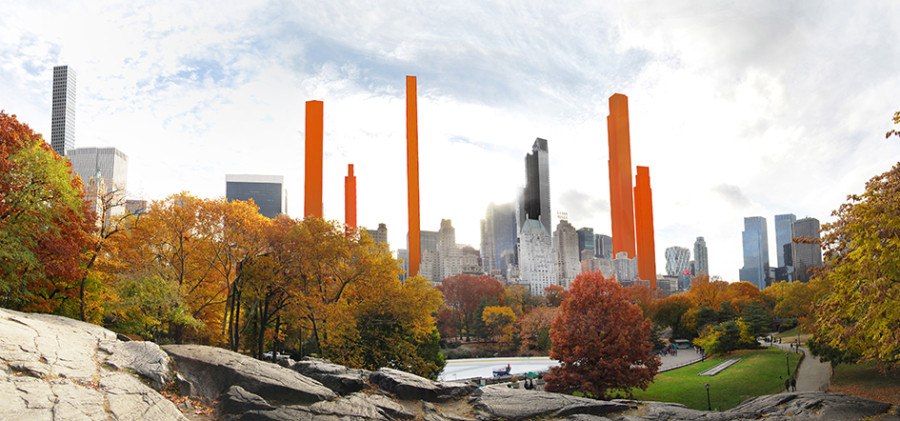 These buildings are not only changing the skyline, but also Central Park forever, as they cast their long shadows over it.
In the next years the skyline will continue to change rapidly as the construction of six new skyscrapers is underway at Hudson Yards and further are planned for Lower Manhattan and Brooklyn Downtown. Altogether about two dozen towers of over 1,000 ft are either in construction or in planning.
New York, never to be outdone for long, has finally joined Dubai and Shanghai in the current race to the sky!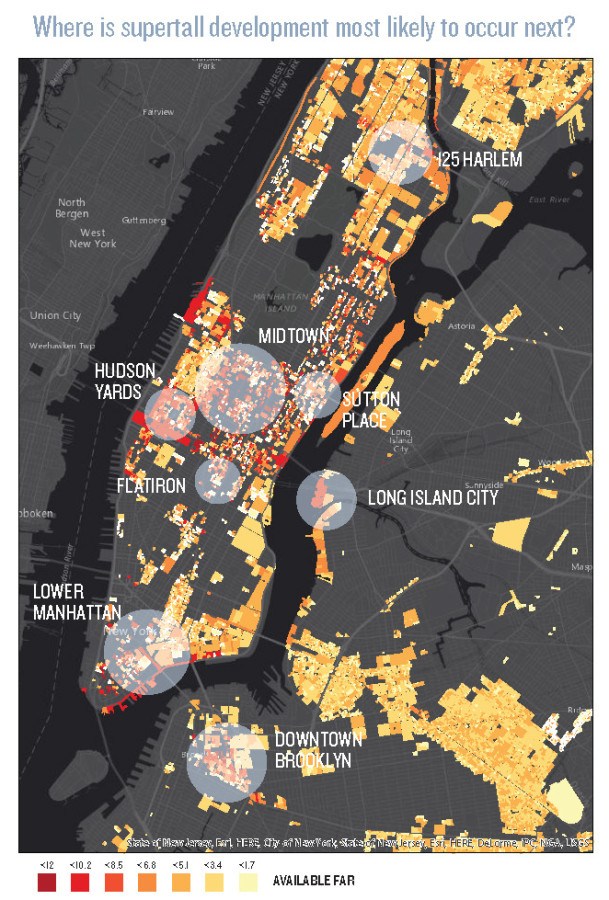 Graphics by the Municipal Art Society of New York
Text by Bettina Johae
Further info at www.mas.org/ourwork/accidentalskyline/resources
For more information please visit our Destination NEW YORK.