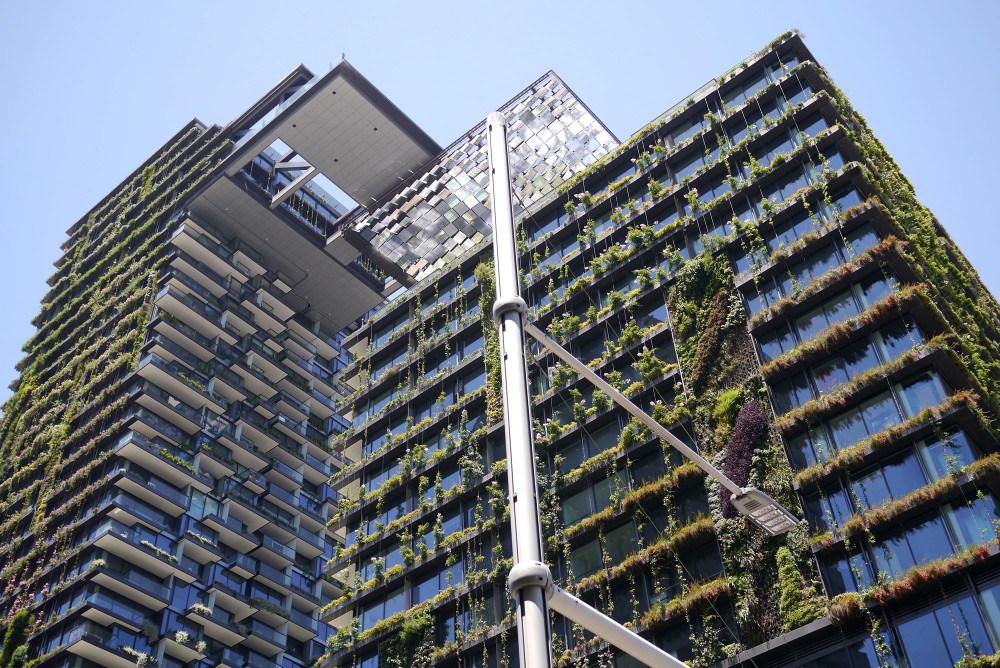 Jean Novel's One Central Park Tower in Sydney was named 2014's "World's Best Tall Building" by The Council on Tall Buildings and Urban Habitat. Featuring an incredible vertical garden by Nouvel's long time collaborator Patrick Blanc these buildings are part of an ecologically ambitious transformation of the former working-class suburbs around Sydney's Central Station.
"we have created a kind of continuity between the park and the buildings, so the façades literally extend the park into the sky."
Jean Nouvel about the One Central Park Tower in Sydney
Our Three-Suburbs Central bicycle tour is an exploration of these gritty, rapidly changing and completely mixed up inner-city suburbs weaving a very different narrative through Sydney. Drifting along Sydney's wester
n edge we will explore the stretch of land between the old working harbour and Central Station where Sydney is undergoing the most dramatic of changes. It is also the strip where the sharpest oppositions are playing out between memory and newness; economy and politics; inspiration and corruption opening up conversations big and small.
The route and the conversation are structured around a number of contemporary architectural and urban projects, contested sites and politically charged themes including some of Sydney's greenest mixed-use developments, contemporary landscapes, university buildings, student housing, residential projects as well as Frank Gehry's new business faculty the Dr Chau Chak Wing Building for the University of Technology, UTS.
Text and photos by Eoghan Lewis, SAW
For more information please visit our Destination SYDNEY