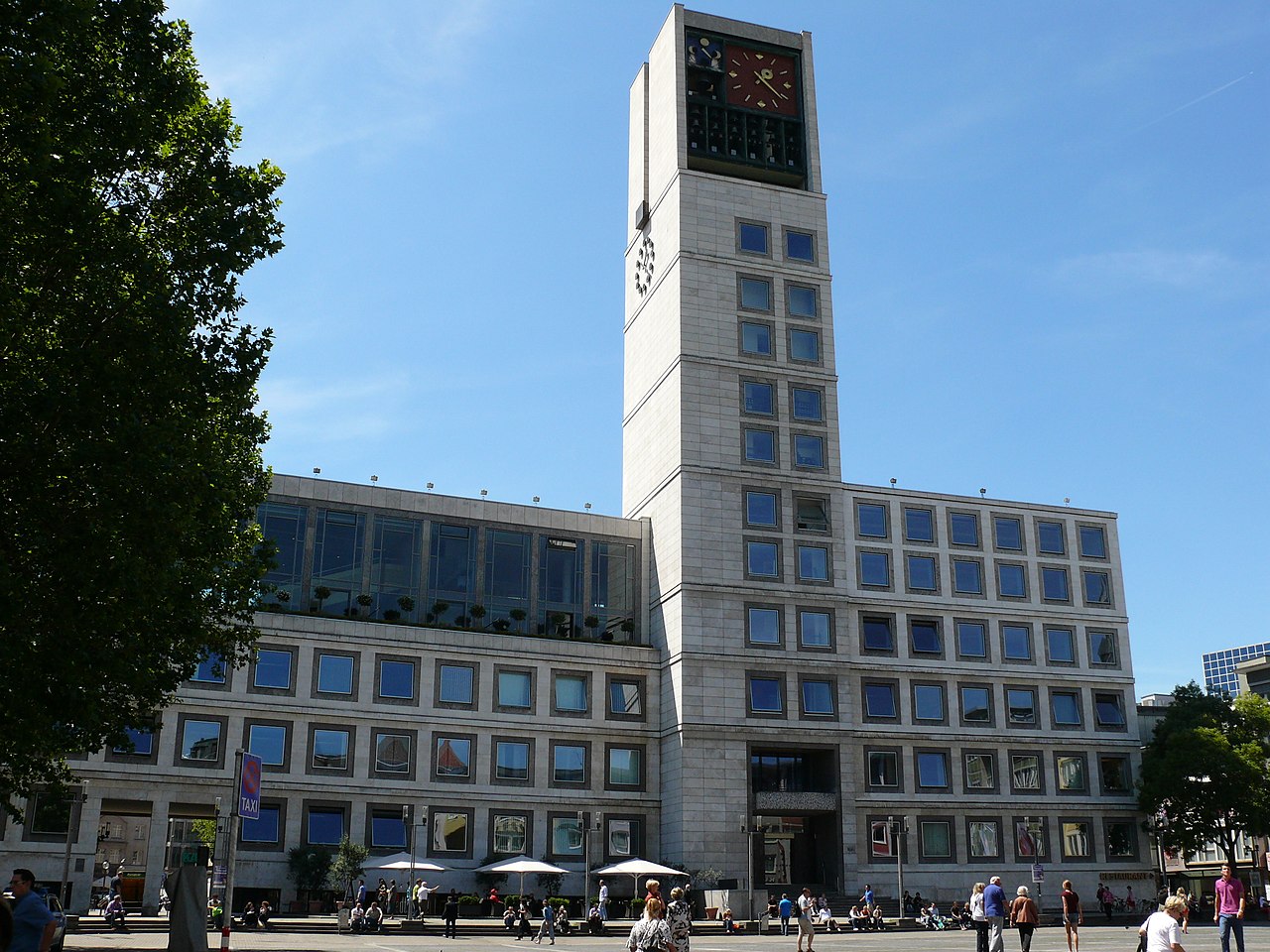 Horses graze in a wide meadow, a small stream crosses the wide valley. The forests that stretch up the mountain on three sides form a natural boundary. We are located in the center of Stuttgart, approx. 4 km from Bad Cannstatt, the city on the river founded in Roman times with its mineral springs, the second largest in Europe, after Budapest, and approx. 12 km from the vibrant artisan city of Esslingen. We see a horse farm – a mare garden (Stutengarten) – after which the city of Stuttgart is to be named in later years …
Let's get back to the present, around 1100 years later. We are in the same place and are in the Schlossplatz, today's center of Stuttgart and the intersection between the old town center, the old and the new castle, the Königstrasse as the main shopping area and the castle garden. This garden stretches from Schlossplatz to the Neckar and then in one large arch leads up into the forests that still surround Stuttgart on three sides. Stuttgart is now the state capital and sixth largest city in Germany, but you can see the forest and vineyards from the center, which can still be found on some slopes between the houses.
It is contemplative and busy at the same time. And that is also expressed in its architecture. One has the impression that it always arises out of the tension between wanting to remain down-to-earth in a good, regional, to scale sense, and on the other hand also wanting to do great things. On the market square, for example, we find the town hall, which was renovated in the 1950s by the architects Hans Paul Schmohl and Paul Stohrer. At that time, a conscious decision was made not to reconstruct the old town hall, which was entirely possible, and the building was given a modern, clearly structured, cubic view with large window openings. Opposite this are the small houses that frame the market square from two sides. The urban planning goes back to the Gonser couple. It is an attempt to resume the fragmentation of the old town and yet create something new.
The reorganization of the Dorotheen Quarter by Behnisch Architects office between Marktplatz and Karlsplatz has given urban development the chance to convert the area of ​​Stuttgart city center that was previously seen as the 'back', into a lively district with small-scale retail, offices and urban living.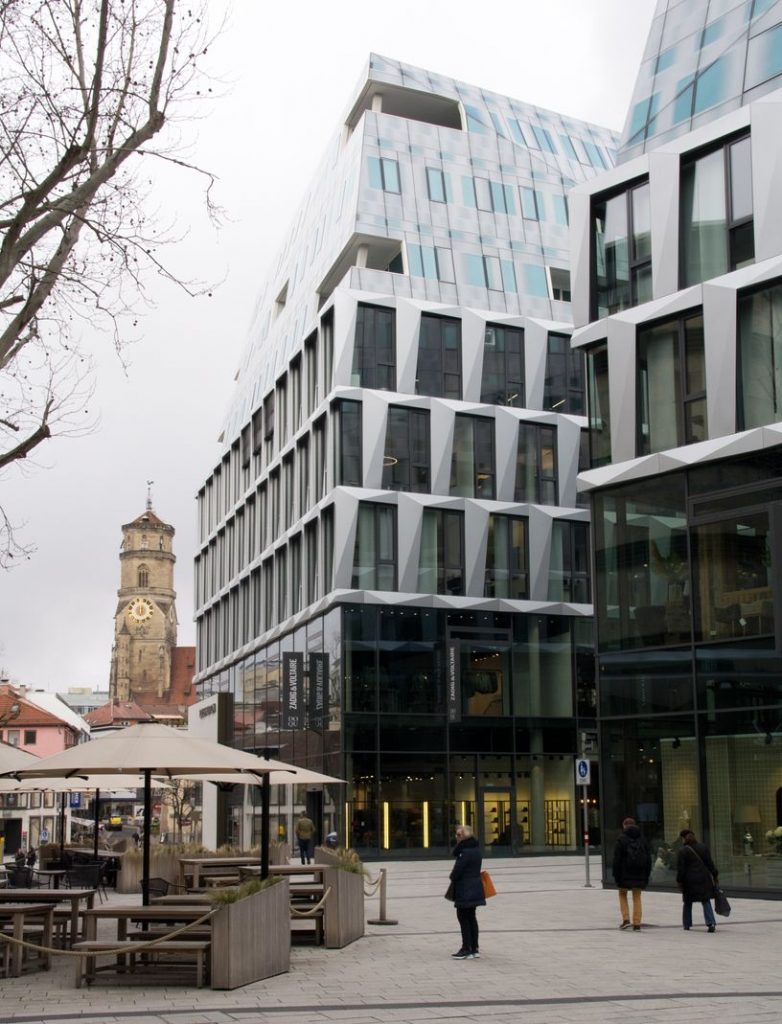 Although the entire area comprises of just three blocks, the architects have managed to create inner-city architecture with the careful creation of small-scale urban spaces, the facade structure and a varied roof landscape in which people obviously feel comfortable.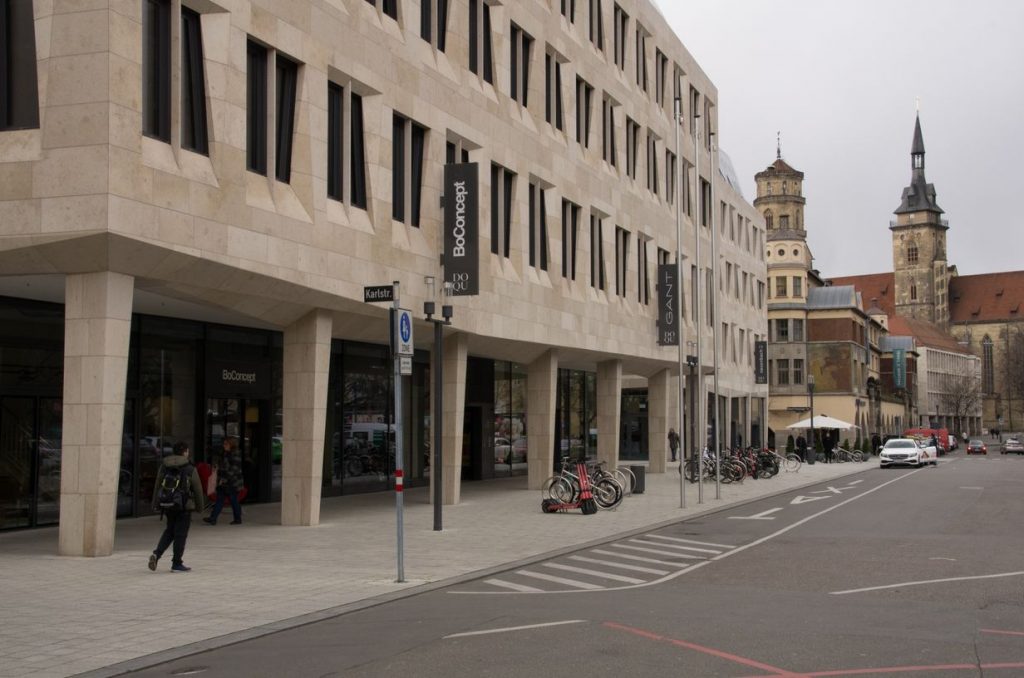 Text: Ulrich Kölle, GA Stuttgart