Architecture lovers discover the new GA destination Bregenz in Vorarlberg, Austria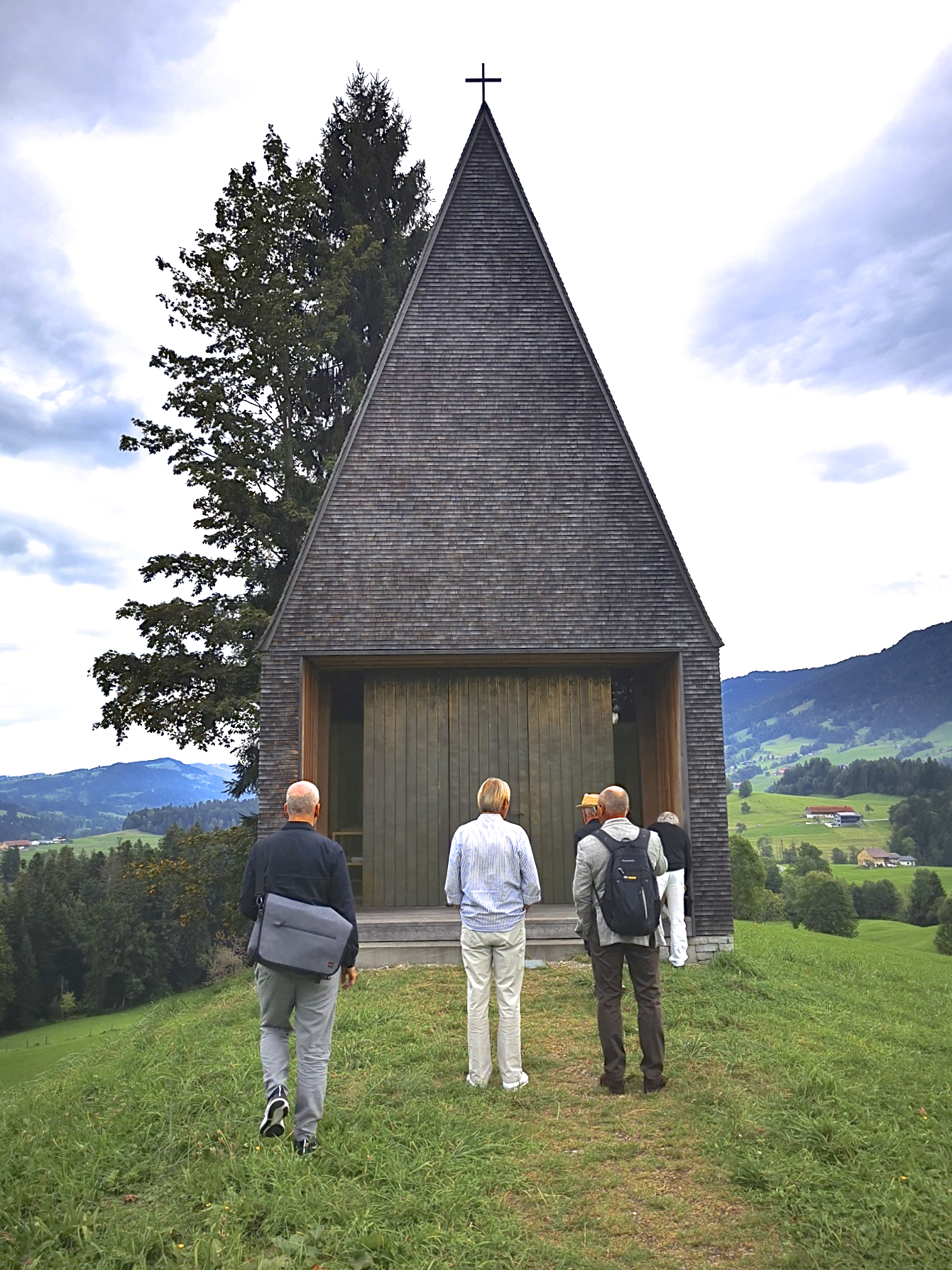 Unlike in cities, Bregenz has healthy alpine air and beautiful surroundings to experience all seasons to the fullest. In summer, our guests combined architectural visits with their vacation or with the Bregenz Festival. In the autumn, mainly student groups came to see our architecture in a colorful setting.
From now on, as the first snow falls, construction professionals combine skiing or a Christmas dinner with excursions to visit interesting architectural sights. When everything becomes white, the pace of life for us changes. The colorful autumn gives way to delicate pastel. The world is getting quieter. But not for long, as several trips by architecture firms and urban planners have already been booked for next spring.
In terms of architecture, Vorarlberg is known for craftsmanship and timber construction, the energy miracles by Baumschlager Eberle, Peter Zumthor's Kunsthaus Bregenz and the award-winning Islamic cemetery by Bernardo Bader. You can admire high-quality timber production and modern forms of traditional handicrafts.
And the production of beautiful architecture doesn't stop there. You can now even admire the newest buildings thathave been constructed in the large Alpine landscape, in the Rhine Valley and on the shores of Lake Constance. Explore beautifully detailed buildings for education, health, sports, and recreation. Find hidden religious places and experience landscape art projects. Awaiting you are new hotels and restaurants offering hospitality and gastronomy at the highest level.
And please don't worry, social distancing is no issue in our valleys and mountains. Vorarlberg offers you a lot of freedom. Enjoy architecture and culture in a great, safe environment.
Architecture tour with the board of the Sto-Foundation as an example of our work
Behind the well-known Sto building products is the non-profit Sto-foundation, which supports young people in their technical and academic training. The board of this foundation had chosen Vorarlberg for this year's architecture trip and entrusted Guiding Architects Bregenz with the organization and guidance.
Our guests traveled by boat across Lake Constance. During leisurely walks in the pre-Alps of the Bregenzerwald we saw the latest architectural highlights and landscape art projects, visited a handicraft exhibition and a traditional village center as a reference for the building vernacular.
There was plenty of time for mutual knowledge exchange and personal discussions between the board members. Finally, we visited the building 2226 by Baumschlager Eberle architects, which has a particularly healthy indoor climate with a constant temperature thanks to natural ventilation without air conditioning. Then it was time to enjoy the sunset over Lake Constance over a 5-course dinner.
Text by: Willem Bruijn, ONEHUNDREDYEARS