Europe's largest digital art museum comes to HafenCity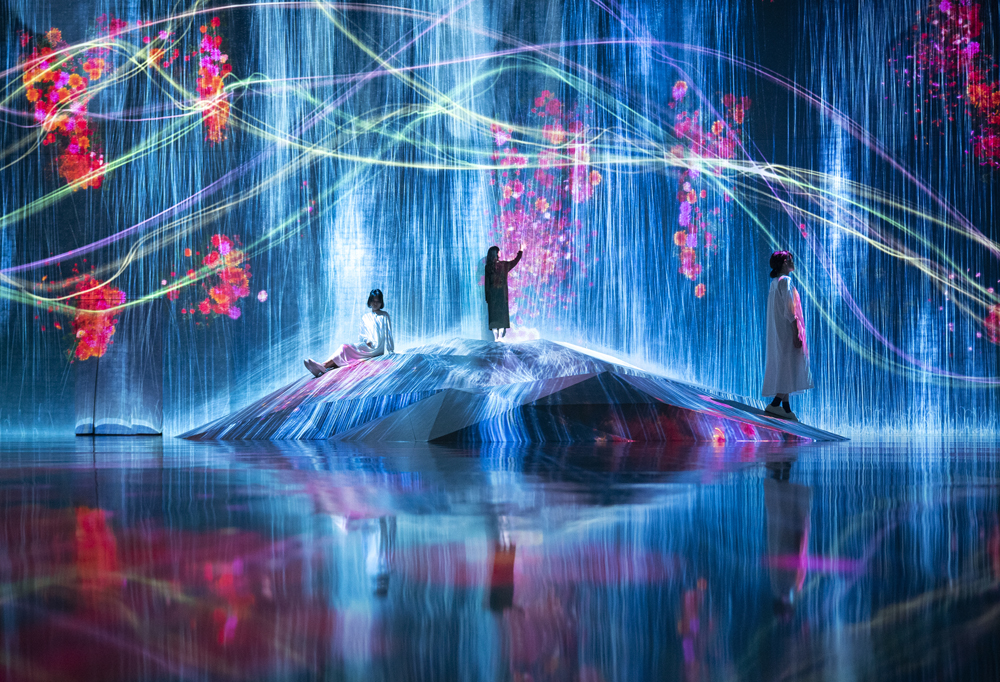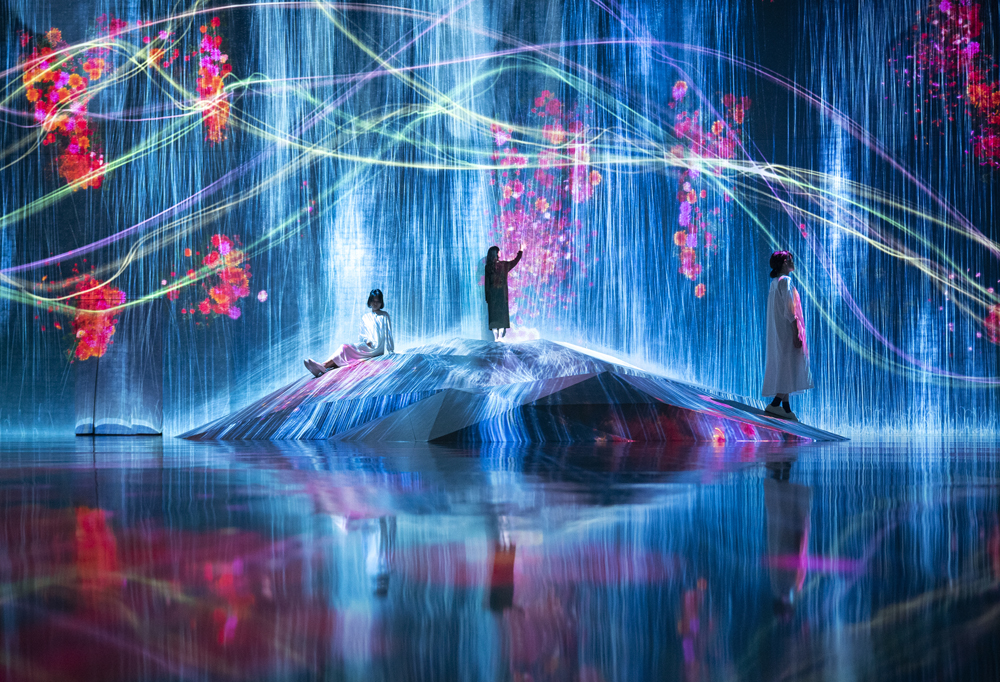 TeamLab Borderless: Europe's largest digital art museum comes to HafenCity. 7,000 square meters of space, 10-meter-high ceilings: the Digital Art Museum – Europe's largest museum for digital art – is being built in eastern HafenCity. The museum in the Elbbrücken Quarter will open in the course of 2024 with the inaugural exhibition teamLab Borderless Hamburg, a huge art world by the artist collective teamLab that extends across the entire museum.
The international artist collective teamLab, represented by Pace Gallery, was founded in 2001. teamLab is an international and interdisciplinary collective that explores the connection between art, science, technology and nature through their collective creations. The group consists of specialists in many fields, such as artists, programmers, engineers, CG animators, mathematicians and architects. The collective's groundbreaking ideas, immersive art, and mutable installations have significantly shaped the concept of digital art.
One of teamLab's latest projects, teamLab Borderless Hamburg, is a single, continuous world of artworks where visitors immerse themselves in borderless, ever-changing art, wandering around, exploring, creating and discovering a new world with others. The works on display physically move between spaces, communicating and influencing each other, forming relationships with people, crossing boundaries, and sometimes mingling in this seamless space.
teamLab Borderless, based on teamLab's conceptual model, now reaches Hamburg after Tokyo and Shanghai. After opening in 2018, the teamLab Borderless Museum in Tokyo attracted 2.3 million visitors from more than 160 countries and regions around the world within one year, becoming the most visited museum by an artist collective in the world in its opening year.
Inspired and touched by this unique art, XING founder Lars Hinrichs started developing such a digital museum for Germany in 2019. After intensive examination, the decision was made to locate the museum in Hamburg's HafenCity district. The result of the architectural competition will be presented in November. After that, construction is to begin immediately in order to open the largest museum for digital art in Europe in 2024.
To provide a suitable setting for art and visitors, the developer Lars Hinrichs is having a 7,000 square meter space built with ceilings up to 10 meters high. The Digital Art Museum will be located in the Elbbrücken Quarter in eastern HafenCity, as a key component of the new mixed-use property being built there. The entire complex is being developed by ECE together with Harmonia Immobilien and Studierendenwerk as a lively quarter with a variety of uses and, in addition to the Digital Art Museum, will include an international student residence, a daycare center, and around 600 apartments.
The building ensemble is very centrally located, on two waterfront sites and served by public transport via the Elbbrücken S-Bahn and U-Bahn junctions. It borders directly on Amerigo-Vespucci-Platz – the largest city square in HafenCity. The museum will thus also contribute to the revitalization of the public space. The focus is also on holistically strengthening Hamburg as a cultural location. The approach of Digital Art Museum GmbH is holistic: fairness (fair prices, fair payment, fair dealings), sustainability and transparency are particularly important. A central goal is, for example, to become the first climate-neutral museum in the world. Right from the start, a wide range of measures are being taken to keep the museum's carbon footprint to zero.
Text by: Guiding Architects Hamburg, a-tour
Photo by: ©teamLab – Universe of Water Particles on a Rock where People Gather ©teamLab