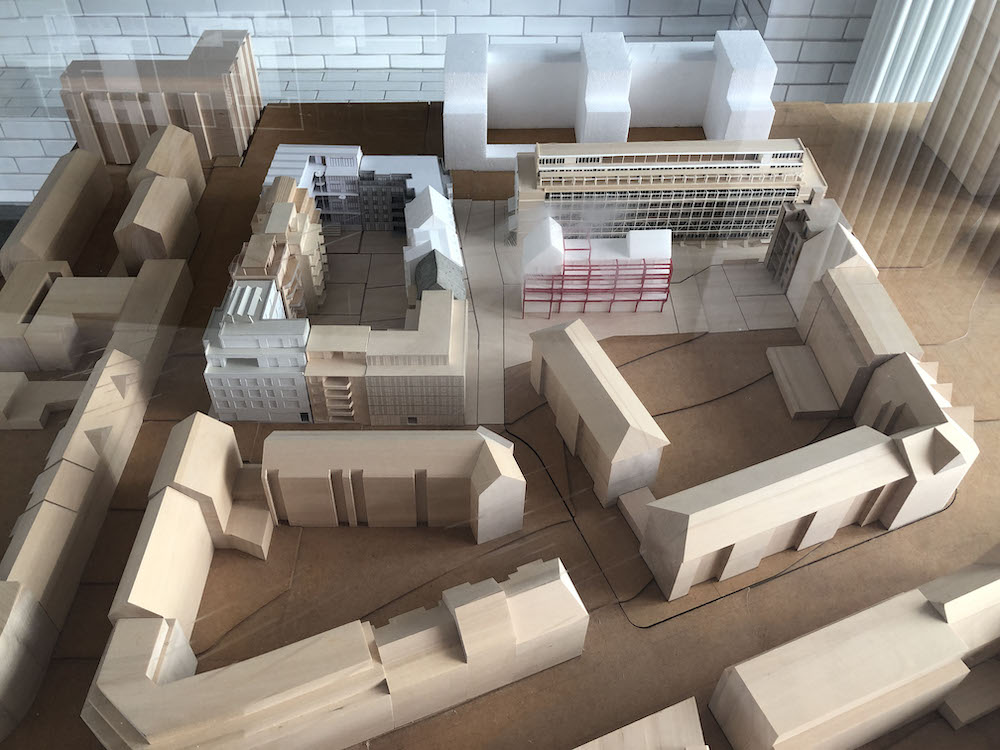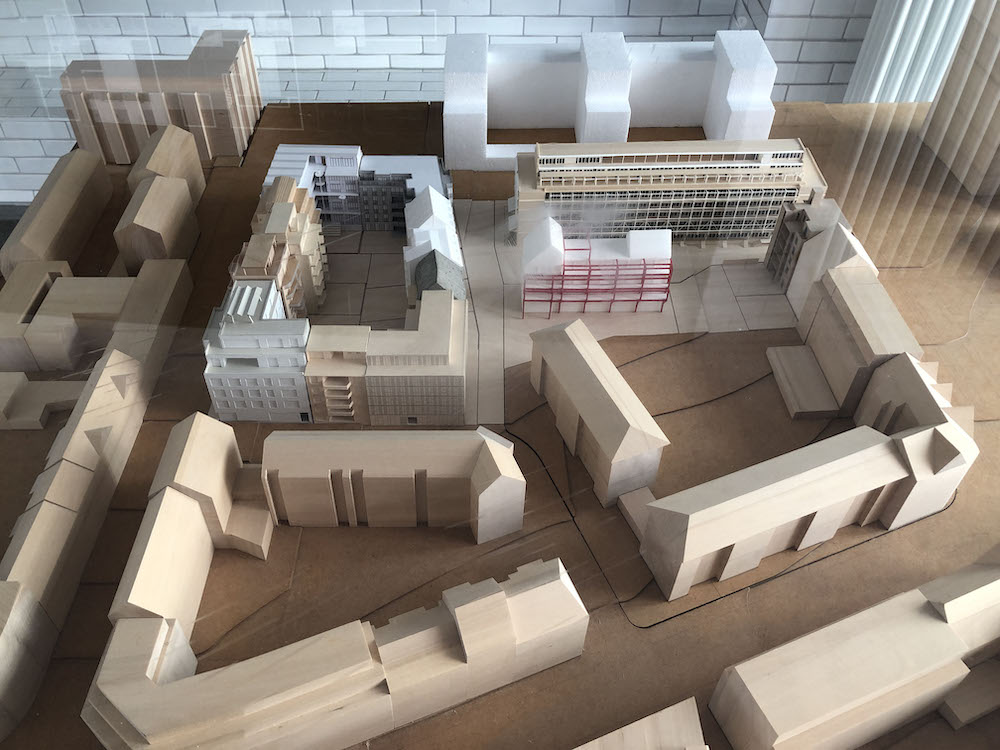 We remain with our blog in the north-west of the city of Basel. Large-scale urban development potential has emerged here since the underground relocation of the northern tangent in 2007. The three residential buildings Volta West, Mitte and Zentrum with a total of 300 apartments were built along the area freed up by the underground carriageway. The development in the Campus Novartis next door created new jobs and attracted young, affluent residents.
In the spirit of inner densification, a mixed, lively and future-oriented extension of the existing residential quarter of St. Johann is now to be built on the 11.6 ha Volta Nord site, which was previously used for commercial purposes. Housing for 1'500 to 2'000 residents is to be created, with at least one third affordable housing, and 2'000 jobs will be created.
Repurposing
A large part of the area was acquired by the city. The previous owners operated a distribution centre with 7 existing buildings, some of which are extremely deep. An elongated warehouse building from the 1950s was converted and extended by Itten + Brechbühl AG, and is now since 2020 functioning as a primary school with double kindergarten and daycare.
On the other side sustainability and sufficiency were also a concern in the conversion of the large bakery into the new culture and trade building called ELYS. The office Baubüro Insitu created a new inner courtyard as a source of light and built it, as well as the main facade, primarily from recycled building materials.
Housing cooperatives in Lysbüchel Süd
The sustainable foundation Habitat buys 12'400m2 of land in the south of the site and gives it away in building rights. On three plots, they are implementing different types of housing construction. 65 flats are currently being built in a converted wine warehouse by Esch Sintzel Architects from Zurich.
In addition, mostly newly founded housing cooperatives are creating sustainable housing in a perimeter block development on 12 plots. They are following an urban development concept by Metron AG. According to the foundation, the plots are so small that the most diverse possible house communities and neighbourhoods can be created. In addition, the energy reference area per person should be limited to a maximum of 45m2. Different construction methods in clay, wood or sand- lime bricks are now as diverse as the residents.
Text by: Claudia Frigo Mallien, ARCHiTOUR