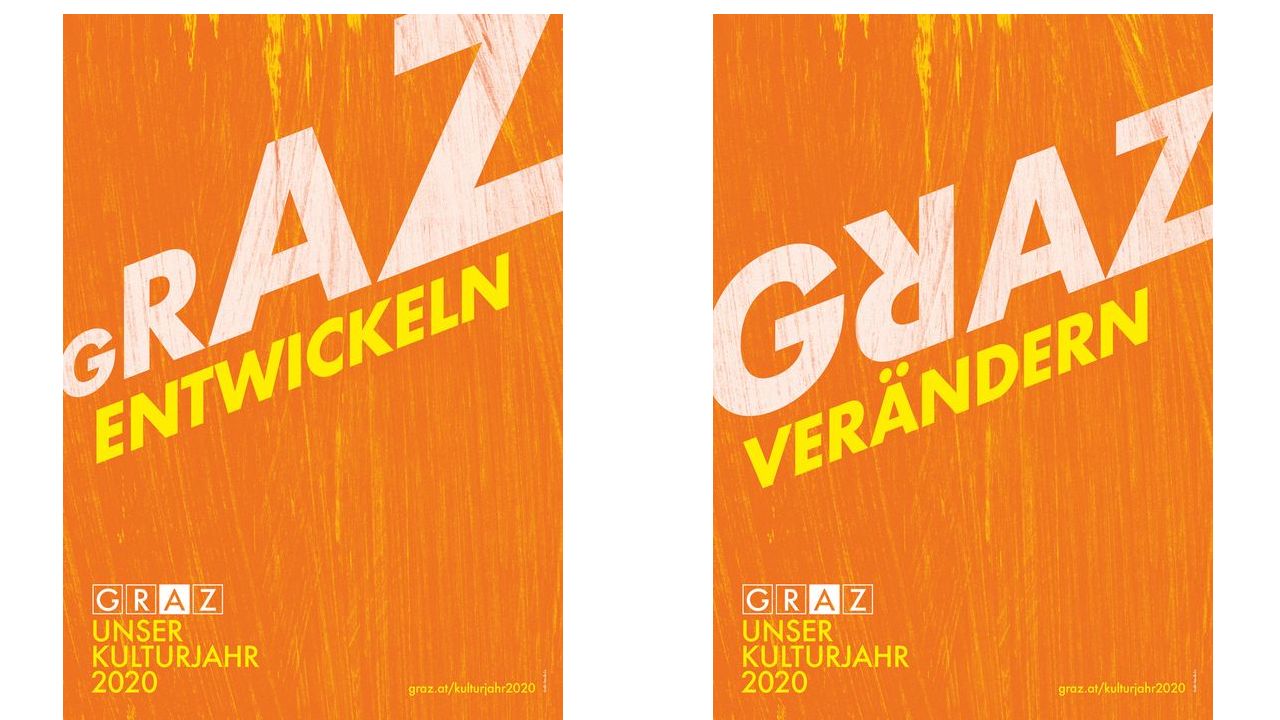 In 2003 Graz was European Capital of Culture – the only one in Europe at the time. The second largest city in Austria used one of two unique selling points, which it had already established earlier: in its application, the city's focus was on architecture and specifically on an independent movement of architecture, which rejected some trends that prevailed in the rest Europe.
This historic movement, known as "Grazer Schule", became well-known and then disappeared, its protagonists having retired or died. In today's Graz, traces of their idea of 'each building as a unique creation' can only be found in a few buildings by their former students, such as Günter Domenig. Most of what is being built today is not Graz-specific but follows the global mainstream.
Nevertheless, contemporary architecture is an essential characteristic of this city, which is now increasingly trying to establish a unique selling point as a World Heritage site. Is this possible? Yes, in Graz old and new can stand side by side in symbiosis, because everything that is to be built in the center of the city, which has a Medieval and a Renaissance core, is judged according to a single criterium: it must have an exceptionally high quality of architecture. And so it may well be that a new office building, which stands solitarily in steel construction in the middle of a square, surrounded by buildings from different times and with different functions, receives recognition from the Old Town Commission for its good integration into the world cultural heritage. The German guests, guided through our city on the tour "Old and New in Harmony", are often more than astonished at what is possible here.
Graz 2020 will once again become a cultural city, this time self-appointed and with the motto: Culture creates an urban future. At the Graz 2020 website you can read: "Graz is all about the urban future and is the center of a comprehensive study of the virulent issues of our time and the future of our cities. The city is investing five million euros in funding to implement 94 art and science projects on the topics of the environment and climate, digital living environments, urbanism and urban planning, social interaction and the work of tomorrow. The year-round discussion of how we want to live is probably unique in the international festival landscape, in the context of which events, installations, artistic interventions, exhibitions, performances, symposia and events will take place in all 17 city districts."
Project selection for the Graz European Cultural city 2020
The city's creatives were called upon to submit projects, and everyone came. 600 projects were submitted and a jury selected those to be realized this year. The majority of the proposed topics are on the city and its space, active participation in its development and the appropriation of public space – streets and squares and more – by the citizens. There will performances by Off-Theatern taking place in squares and unusual places, like a prison, are to become the stage. The internationally known pianist Marino Formenti will go to the suburbs in a municipal building settlement and maybe continue in a public action he started years ago in a multi-day piano performance behind a shop window in the city center, where visitors could come and go, day and night, and listen.
Video animations by Markus Wilfing will play in the center of Graz and a wonderfully disturbing sound work by Bill Fontana – Sonic Projections, which had to be switched off at the "steirischer herbst" festival in 1988 due to massive protests – will be resurrected in spring. The American sound artist will also be shown in a solo exhibition at the famous Kunsthaus by Peter Cook and Colin Fournier. As a former student of John Cage, Dick Higgens and Alison Knowles, Bill Fontana's work today represents a continuation of radical concepts from the 1970s and the urge to leave the studio. Fontana wants us to focus on perceiving our own environment through his irritations.
This will be possible in 2020 in a dense and varied program, not just in the city center. Will it be possible to get the citizens and visitors involved in what is going on in the city? We still don't know. We at Architektouren-graz are curious. In any case, we will be there and ready to accompany our visitors to the most current and busy places, to the most exciting interventions in urban space.