Niemeyer's first 50 years in Milan: the Mondadori Group headquarters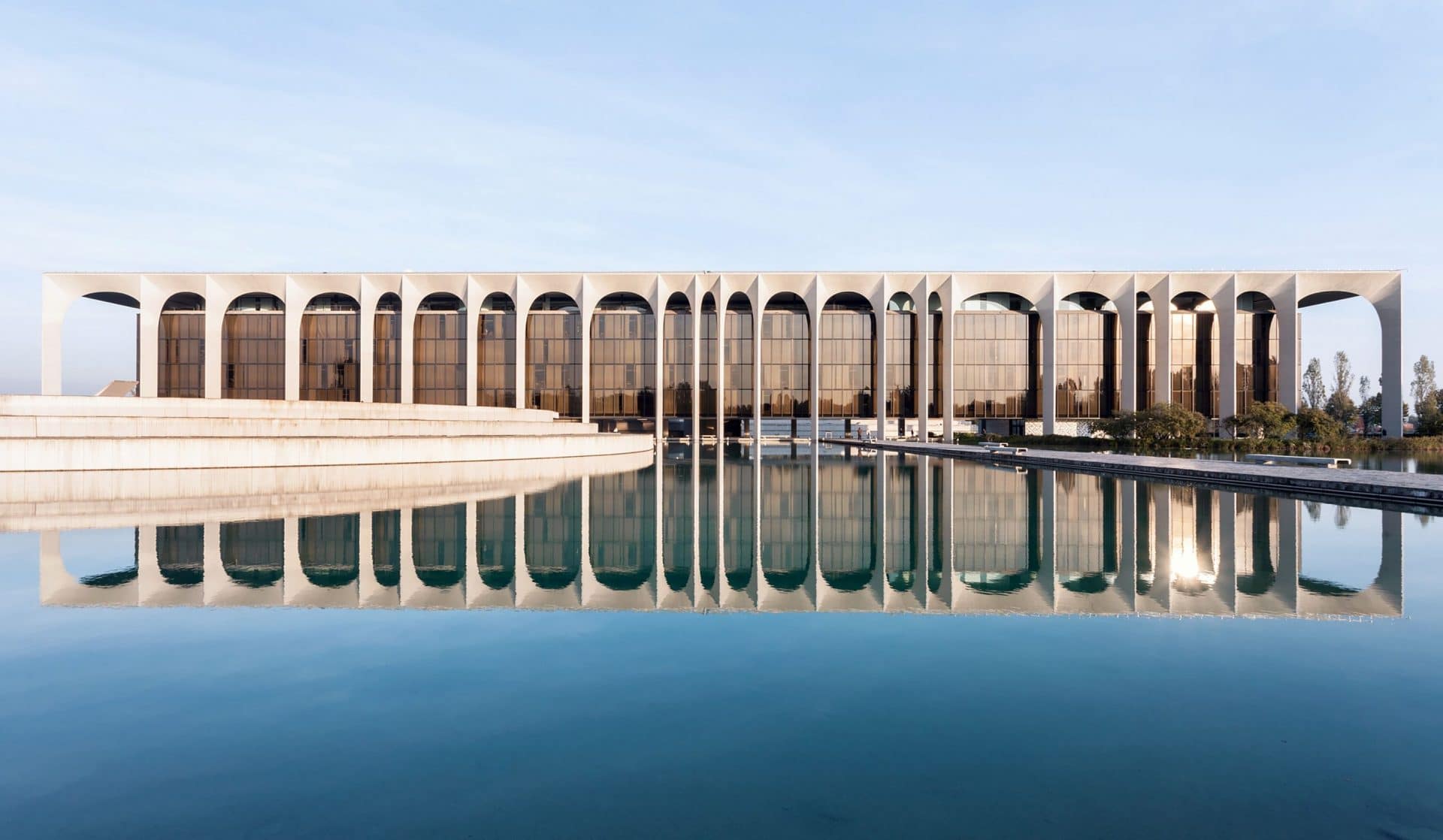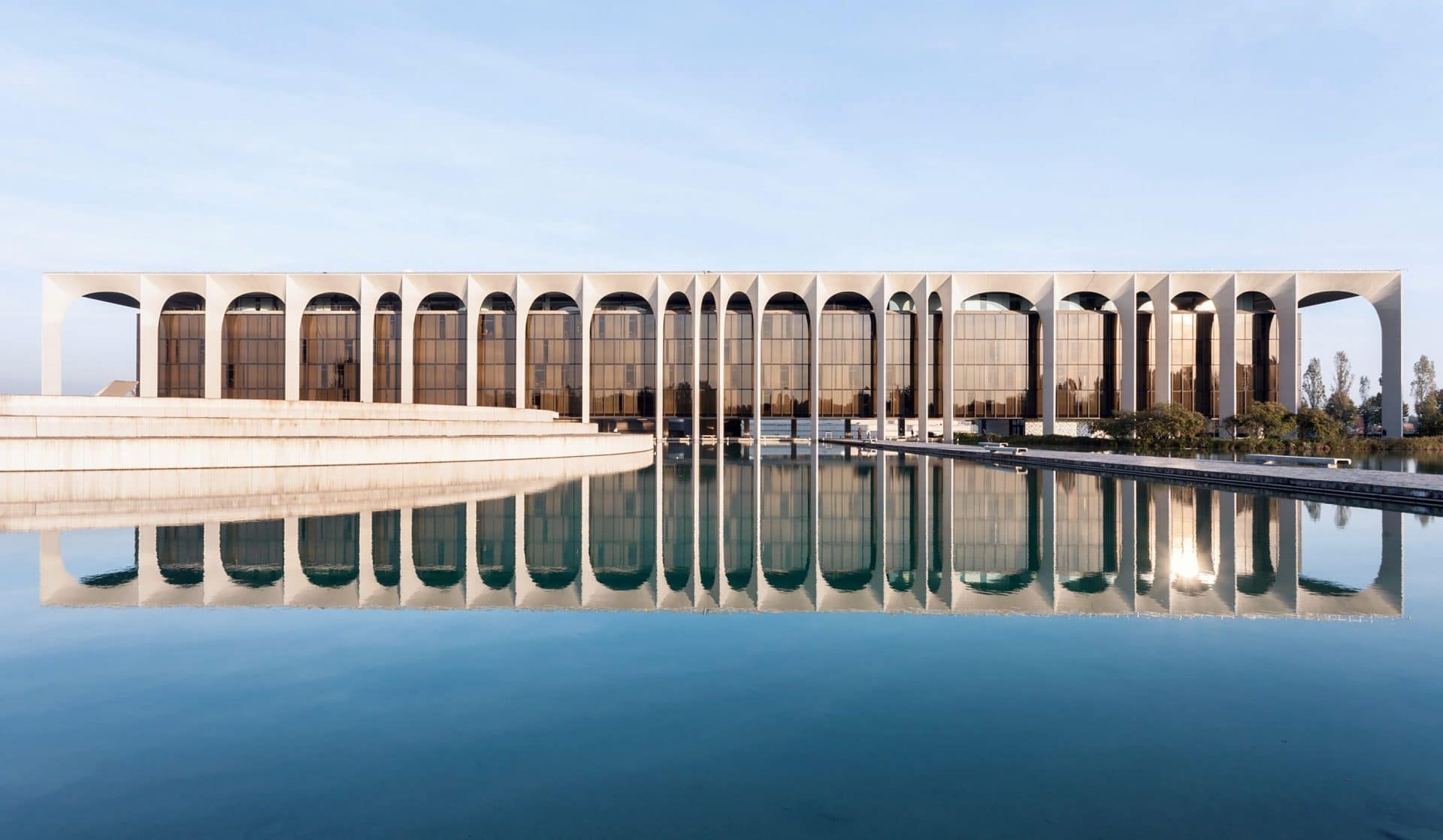 Located on the eastern outskirts of Milan where the city becomes almost rarefied, within a large green area of 190,000 square meters in the municipality of Segrate, the Mondadori building is undoubtedly one of the most significant works of the Brazilian architect Oscar Niemeyer in Europe.
Fifty years after the beginning of its construction, we go back to talk about it as a unique spectacular "monument" in the middle of the countryside and as one of the most mature outcomes of the Brazilian master. Using ordinary materials and techniques, such as reinforced concrete and steel, but detailed in very unconventional ways as well as the ostentatious transgression of two modernist taboos – the arch and the symmetrical and monumental layout – Niemeyer and the Mondadori building reached a perfect coincidence of form and structure.
An impressive architecture for an enlightened client
After being impressed by the formal exuberance of Niemeyer's architecture during a trip to South America in the 60s, Giorgio Mondadori decided to commission him to design a powerful and iconic building for the new headquarters of his publishing house.
Using the Itamaraty Building (Brasilia, 1964) also known as the "Palace of Arches" as a reference, Oscar Niemeyer submitted an even more imaginative and daring structure. A five-story floating glazed prism – hosting the Mondadori's offices – is hanging on a 203 meters-long and 30 meters-wide reinforced concrete exoskeleton made up of pillars and parabolic arches with tapering sections. The geometric rigor of the main building is contrasted by low and meandering bodies that rise out of a water surface like a peninsula and houses services and the editorial offices.
The extraordinary expressive and plastic effectiveness of the complex is enriched by water and greenery, according to the Tuscan architect Pietro Porcinai's landscape project.
A preservative restoration and new light for the masterpiece
Between 2003 and 2006 Generali, the real estate owner of the complex, carried out a restoration of the reinforced concrete structure, carefully preserving the arabesque veins of the original timber formwork on the main building's exposed cement.
In 2017 the Mondadori Publishing Group entrusted Viabizzuno's lighting designer Mario Nanni with the permanent restoration of the lighting system. At dusk, the lights turn on and celebrate the beauty of the complex in an impressive dialogue between architecture and landscape.
Guiding Architects Milano welcome you to an engaging and inspiring visit to the Mondadori Building.
Text: Bianca Pichler, GA Milano